Rushlift GSE has won a 56-month extension on its existing five-year agreement to supply, manage and maintain easyJet's ground-handling fleet at London Gatwick Airport (LGW).
The equipment and services provider will manage over 570 ground support assets at LGW while completing a progressive innovation and equipment enhancement programme. This includes an ongoing focus on transitioning from diesel to electric vehicles.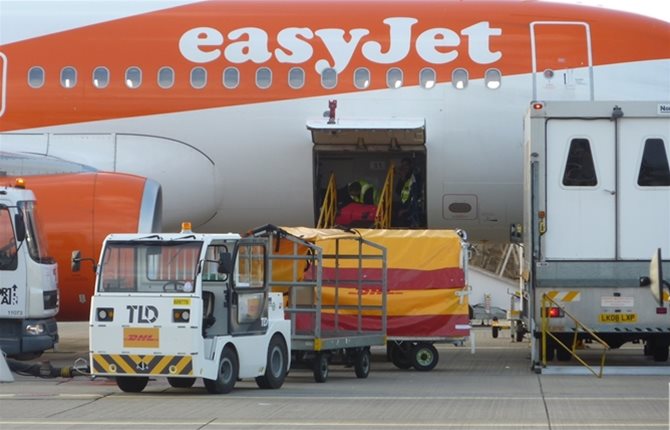 As part of this programme, Rushlift is introducing eight Mallaghan bendi-belts to enhance easyJet's operations. This advanced electric powered baggage conveyor can bend 90 degrees to deliver bags deep into the baggage hold.
This investment will help reduce turn-around times and ease manual handling demands for staff.
Dan Chapman, Regional Operations and Contracts Manager at easyJet, said:
"Our business demands a keen focus on cost and efficiency – and a fast turn-around of aircraft on the ramp is absolutely critical to our success. Over the last five years, Rushlift GSE has proved to be a highly dependable partner, providing us with reliable and efficient ground support equipment and helping us to meet our sustainability targets through a structured transition to electric GSE vehicles. This has given us every confidence to extend our close working arrangement for a further 56 months."
As under the existing contract, Rushlift will supply and maintain a wide variety of ground vehicles and related handling equipment at LGW.
This includes TLD push-back tugs, TBL tractors, electric baggage tugs and baggage carts, steps, low loaders, belt loaders, ground power units and vans.
Tim Willett, General Manager at Rushlift GSE, said:
"We are delighted that easyJet has chosen to endorse our close working relationship by extending our contract. With 75% of easyJet's ground support fleet now electric, we look forward to continuing to support the business in completing its transition to electric powered GSE equipment."