Fraport AG's ground handling team is trialling an autonomous baggage and freight tractor on an eight-kilometre test track at ​​Frankfurt Airport (FRA).
The autonomous electric vehicle will be tested throughout March to explore how it could support the regular transport of luggage and freight on the airport's apron.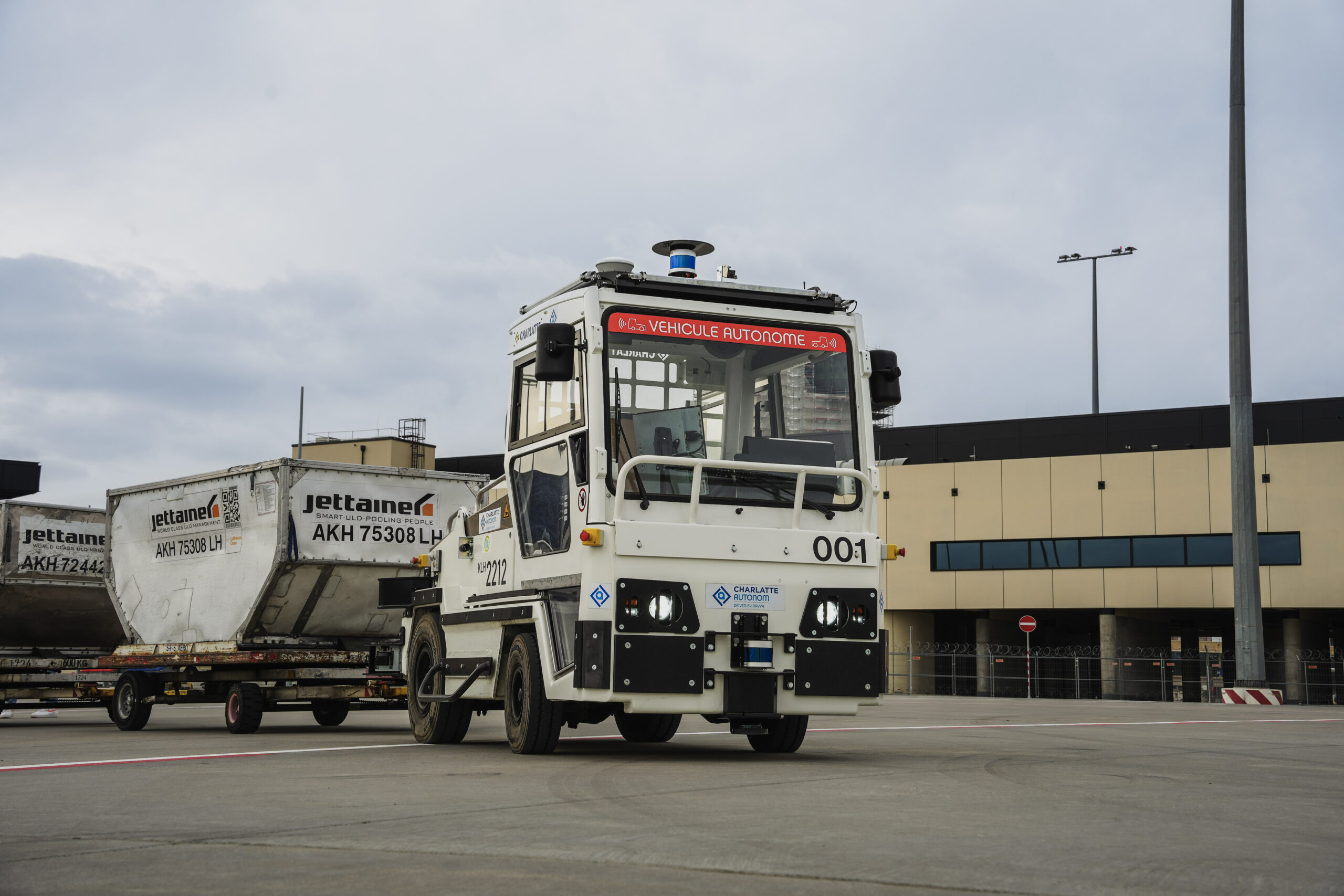 During the test drives, the vehicle will travel at a maximum speed of 13 kilometres per hour, while towing up to three luggage trailers or two large cargo trailers.
A trained safety driver will remain onboard to intervene if required.
"Autonomous driving is a promising future topic for us as an airport operator. We have already tested self-driving vehicles in some areas. However, the use on the apron on such a long route is a new dimension. Safety has the highest priority. The fact that we manage such innovation projects despite challenging conditions once again underlines our role as a future-oriented company."
The autonomous vehicle's test track extends from the eastern apron area in the baggage hall of Terminal 2 to the south of the future Terminal 3.
This route requires the tractor to drive in outdoor conditions with little traffic, as well as in the baggage hall with other road users and people.
In order to provide thorough and meaningful test results, the trials will take place during the day and at night in different weather conditions.
"For Fraport, this project is also very important with a view to more efficient personnel deployment in the future. Due to the size of the airport apron, our employees have to travel long distances. Covering parts of these routes with autonomous vehicles gives the ground handling teams, for example, more leeway to be ready for the next flight more quickly."