H2FLY and Stuttgart Airport (STR) have announced a joint project to construct a Hydrogen Aviation Centre at Stuttgart Airport in Baden-Württemberg, Germany.
The centre will be managed by H2FLY, which specialises in the development of hydrogen fuel cell systems for aircraft.
It will create a central facility for businesses to develop concepts for zero-emission hydrogen-electric aviation, prior to testing them on the ground and in the air within the airport environment.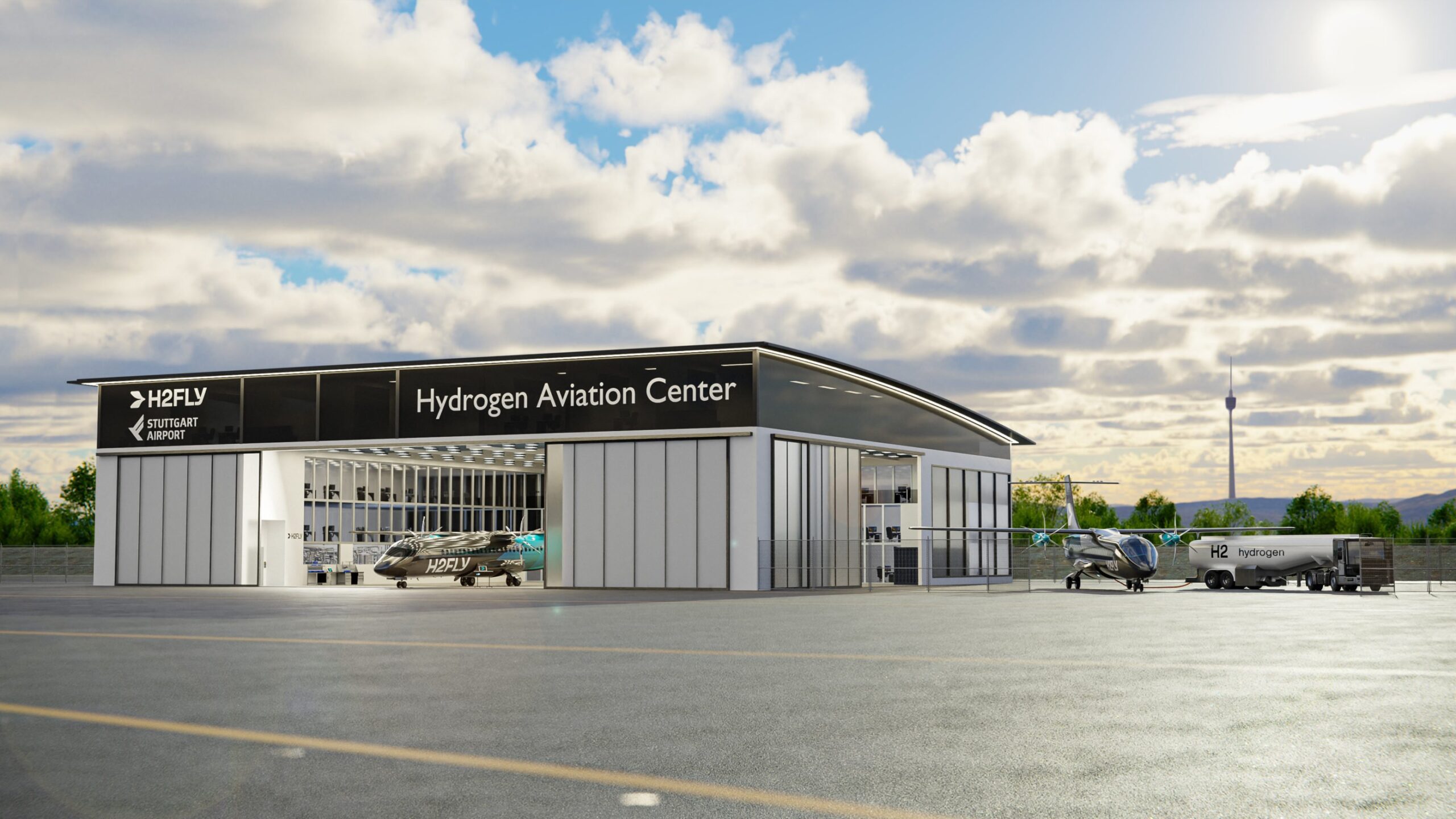 "We've been supporting research into the use of hydrogen in aviation for many years. The Hydrogen Aviation Center at Stuttgart Airport is an important stage on the road to zero-emission flying. Aviation urgently needs new answers to climate change. The Centre of Excellence for Hydrogen in Aviation combines world-class science with a pioneering spirit, and will make important contributions to the future of flying."
Scheduled to open in late 2024, the Hydrogen Aviation Centre will consist of a hangar with test stands and workshops for installing and adapting zero-emission aircraft propulsion systems. It will also feature an outdoor area where hydrogen technologies can be tested in aircraft demonstrators.
This infrastructure will enable companies to develop megawatt-scale components and subsystems in order to integrate and test hydrogen-electric powertrains.
Its construction is supported by Baden-Württemberg with funding from its Ministry of Transport.
"We've been following our own hydrogen roadmap in Baden-Württemberg for two years. With hydrogen set to play a crucial role in tomorrow's transport and logistics sector, one of our aims is to establish ourselves as a leading region in the transformation of aviation. To achieve this, we need concrete actions – such as the new Centre of Excellence for Hydrogen in Aviation at Stuttgart Airport which is being co-financed by the government of Baden-Württemberg to the tune of €5.5 million.
"Aircraft such as those being developed here point the way to the future of emission-free flight. This project will enable our region to become not just a center of R&D for hydrogen aircraft, but eventually also a manufacturing centre, and demonstrate how we are countering climate change with a spirit of innovation."