Munich Airport is fully renovating its central security checkpoint at Terminal 2 with the addition of the latest computed tomography (CT) scanners.
This project will be completed in phases and is expected to be finalised by autumn 2024.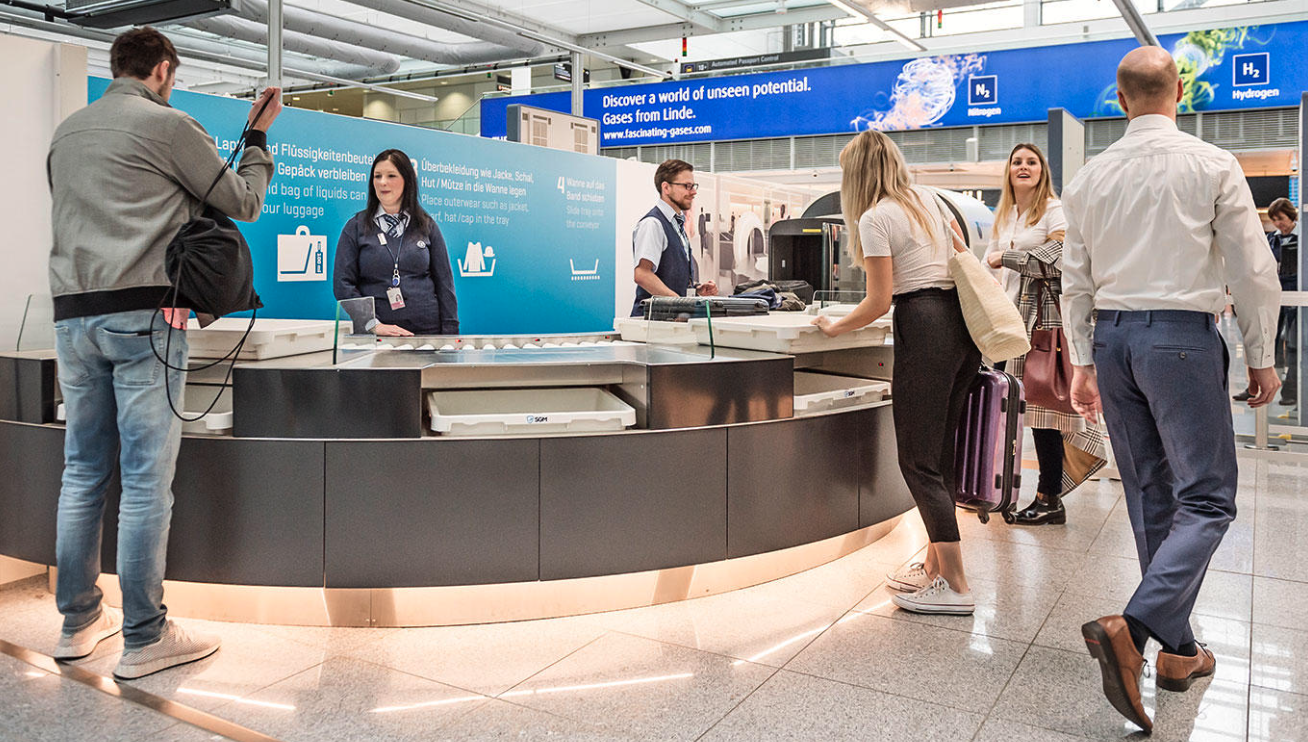 Once the renovated checkpoint opens, passengers will benefit from 15 modernised security screening lanes with CT scanners. These scanners are able to check all items of carry-on baggage for solid and liquid explosives without the need for passengers to remove liquids or laptops from their bags.
At the same time, the CT scanners will provide the security screening staff with a three-dimensional view of each carry-on baggage item on a screen.
The new lanes will require personal items to be placed in large trays at four preparation points on each lane. Items will then be returned on a long output conveyor with copious individual space. This system will enable passengers to take as much time as they need to sort their belongings, while allowing faster passengers to overtake slower ones.
The improved efficiency of the new lanes is expected to significantly increase the passenger flow per screening lane at Munich Airport compared with conventional lanes.