Berlin Brandenburg Airport (BER) has installed new radar technology from Robin Radar Systems to prevent bird strikes on aircraft.
This marks the first time that the 'MAX' technology has been deployed at a German airport.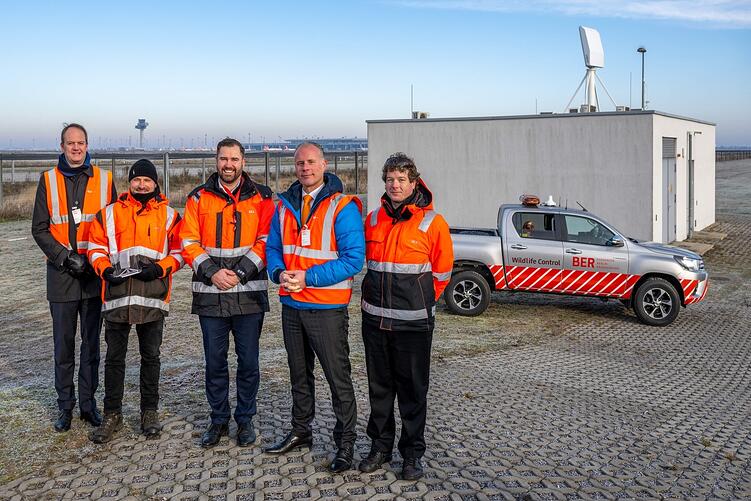 "MAX is currently the most advanced bird radar on the market. Systems like these will become the safety standards at all significant airports. The cooperation with BER has always been very energetic and constructive. It's great to work with a front-runner in innovation."
The system's phased array antenna will enable round-the-clock full 3D detection of bird movements within a radius of ten kilometres, covering the entire airport site.
It uses specially-designed software to identify the size, height and flight direction of bird flocks. This allows potential collisions between birds and aircraft to be calculated in advance and averted.
To disperse flocks, BER uses loud bangs from pyrotechnics, as well as a hunting dog and birds of prey. This is because birds can cause damage if they enter an aircraft engine, creating serious risk.
"We are going to great lengths to offer our customers the highest possible level of safety at BER. This includes adoption of the latest technologies, whether in the terminals or on the aprons. The MAX radar allows us to detect flocks of birds more precisely, scare birds away more systematically and thus prevent bird strikes more effectively."