Aebi Schmidt Group and Flughafen Stuttgart GmbH are deploying autonomous snow clearing vehicles and equipment at Stuttgart airport.
The fully integrated system for clearing snow and ice was presented on 21 September at the Stuttgart apron.
It consists of sweeping blowers equipped with Aebi Schmidt Group's AirfieldPilot. These vehicles can clear snow and ice from runways, taxiways and aprons without a driver.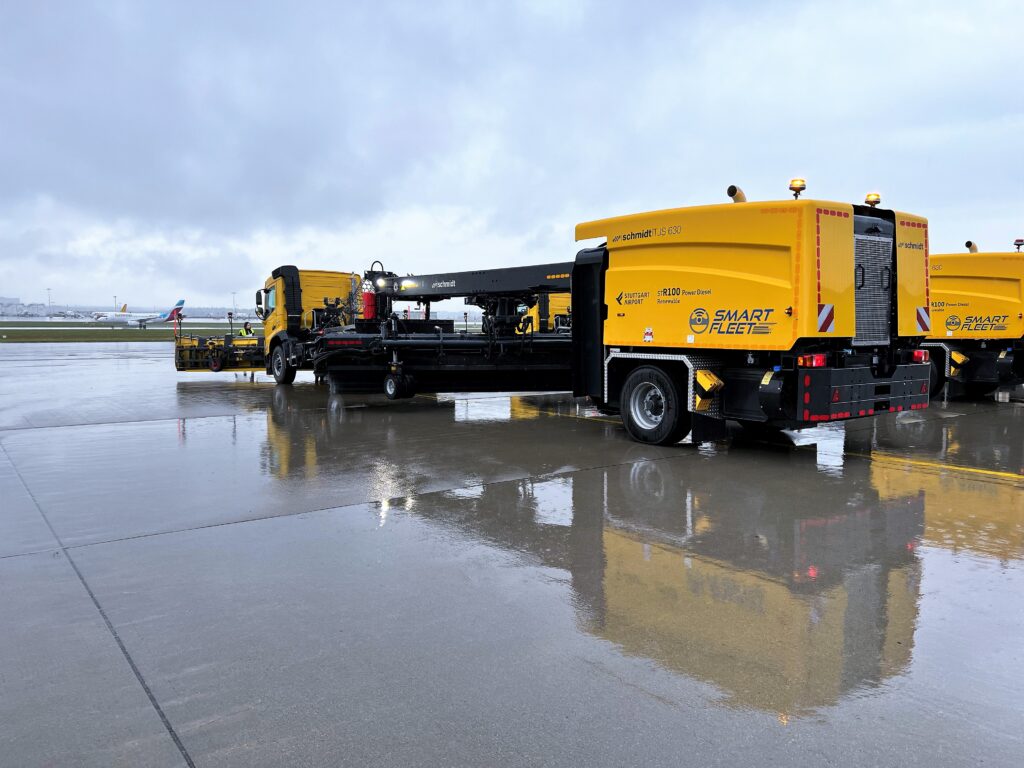 The vehicles have already undergone test drives at Stuttgart airport in various scenarios. These tests included driving different routes and interacting with other winter service equipment.
The new technology aims to help keep the airport clear and operational even in poor visibility when manual drivers struggle to efficiently clear the runway.
Although individual components of the vehicles have previously been capable of autonomous operations, this marks the first time that the manufacturer has created a fully integrated system where the truck and sweeper are controlled by the same platform.
The system uses high-precision satellite-based services for route recording and autonomous processing.
This project is part of 'SmartFleet – autonomous commercial vehicles for safe and efficient airport use', which is funded by the Federal Ministry of Economics and Climate Protection.
In addition to Flughafen Stuttgart GmbH and Aebi Schmidt Deutschland GmbH, the consortium also includes VOLK Fahrzeugbau GmbH, which is developing an autonomous luggage tractor.