Siemens Logistics has launched a pilot of its new automated system, VarioTip at Munich International Airport.
VarioTip is an automated system for unloading baggage from unit load devices (ULDs). The system uses a powerful tilting device to empty up to 20 ULDs, containing around 800 items of baggage per hour. Once unloaded, the system scans the RFID bag tags to process the baggage before feeding it into the airport's existing system.
VarioTip therefore allows airports to process baggage more quickly and efficiently compared to alternate manual systems.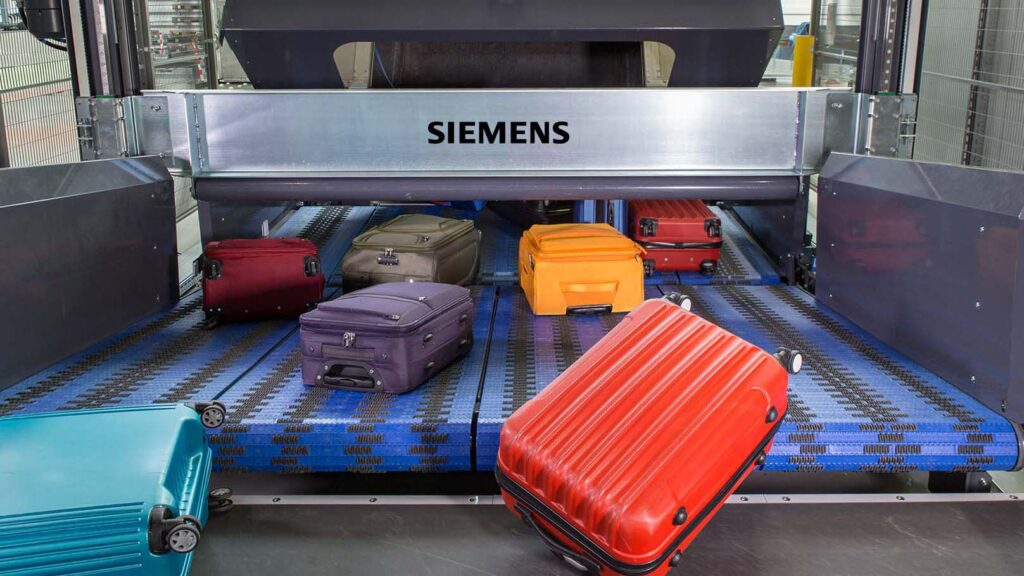 "With our latest development, we are supporting the growing demand for automated processes in airports. The VarioTip technology is both extremely robust and highly sophisticated, significantly increasing the degree of automation in baggage handling. This offers our customers an optimised work environment and higher productivity, as well as a clear competitive advantage."
The VarioTip system is currently being piloted at Munich International Airport, where it has been installed at an existing bag drop in Terminal 2. This pilot aims to test how the system automatically empties ULDs during baggage handling operations in real-world conditions.
VarioTip's modular design can be integrated into most existing conveyor systems, and its layout can be adapted to suit different technical and spatial requirements.