Vanderlande Baggage Handling System at Shenzhen Bao'an International Airport (SZX) Goes Live in China!
A new baggage handling system (BHS) for Shenzhen Bao'an International Airport Satellite Terminal in China went live on 7 December 2021. The main part of the BHS was installed in a new satellite expansion to the north of the airport's Terminal 3 and is designed to serve an extra 22 million passengers per year. Having already supplied the BHS for Shenzhen Airport's Terminal 2B in 2004 and Terminal 3 in 2013, this latest project was initially awarded to Vanderlande in May 2019.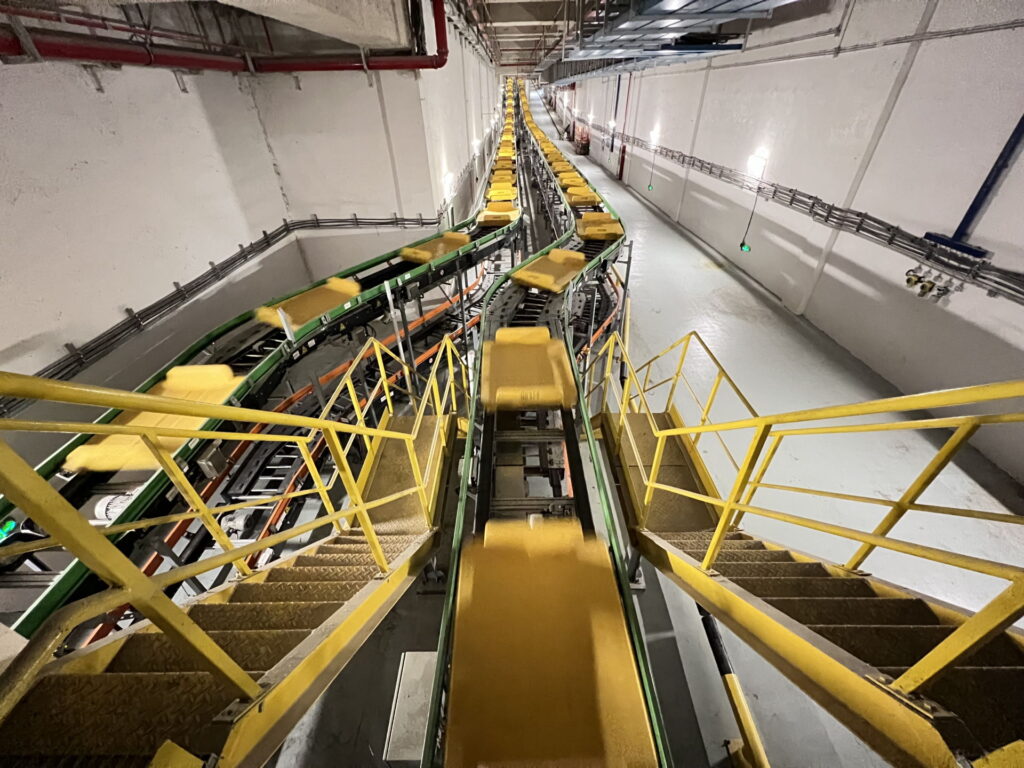 With a population of over 17 million, Shenzhen has experienced rapid economic growth and is one of the fastest growing cities in southern China. Terminal 3 had reached its capacity earlier than expected, requiring expansion projects to be brought forward, with this new satellite terminal a key part of the airport's future plans. With passenger numbers reaching 37.9 million in 2020, the airport ranks third in mainland China.
This is the biggest single project secured to date delivered by Vanderlande in mainland China. The project was completed in just 29 months, working throughout the global pandemic and without impacting on the day-to-day operations in the other terminals. Vanderlande built and integrated the entire BHS which has total length of about 20 kilometres, including: the TUBTRAX individual carrier system (ICS) in the satellite terminal and Terminal 3; high-speed TUBTRAX (7m/s) ICS in the tunnel area, incorporating a mixed flow of standard and large carriers (for oversize bags); ten transfer check-in desks; conveyors; and carousels for flight make-up. It also supplied its VIBES software for low-level and high-level controls.
Doney Xu, Executive Managing Director Vanderlande China, said:
"Despite the challenging conditions and timescales, the close cooperation and hard work of all involved was evident and recognised by our customer. I would like to thank everyone who contributed to this success."
Following the successful completion of the satellite terminal project, Vanderlande has also been awarded a four-year site-based service contract to deliver 24/7 on-site maintenance, operations and IT services via a dedicated team.
This article was originally published by Vanderlande Industries B.V..