Vanderlande Launches New Automated Screening Lane PAX Compact
Vanderlande has launched its new automated screening lane (ASL) – PAX Compact. Dedicated to airport security checkpoints with space constraints, PAX Compact improves the user experience and optimises the screening process when compared to conventional manual lanes.
The experience acquired through years of cooperation with airports of all sizes across the globe has proven that there is no 'one-size-fits-all' solution for the screening process. The latest addition to Vanderlande's portfolio of passenger checkpoint solutions, PAX Compact will allow the company to better meet the needs of customers and partners with specific requirements.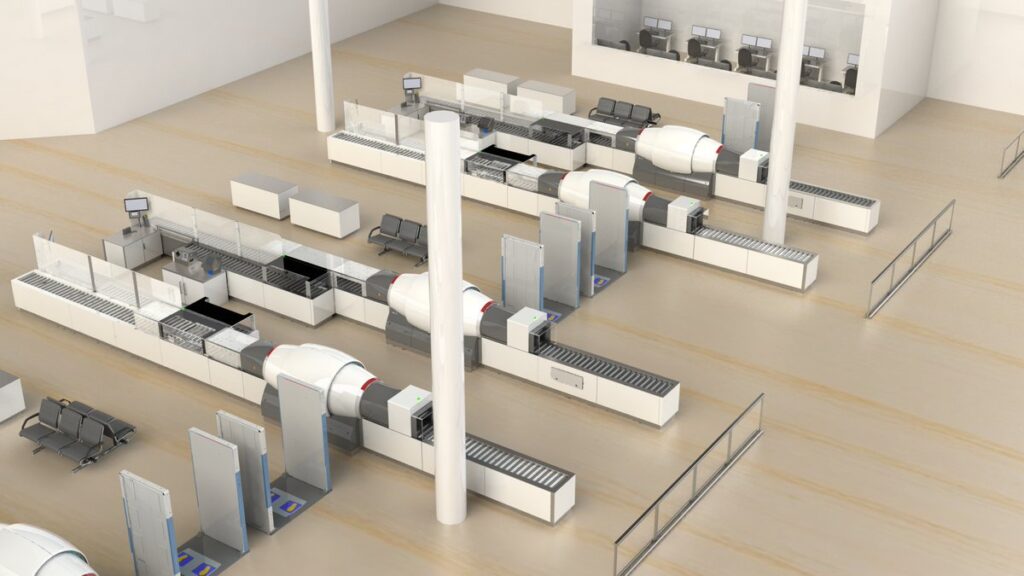 With its flexible configuration and smaller footprint (starting at only 10 metres), the new Vanderlande ASL is ideal for airports with shorter checkpoints, lower throughput requirements, or for staff screening areas. PAX Compact shares the core characteristics of Vanderlande's other proven checkpoint solutions and is modular, future-proof and agnostic. The lane can also integrate with both conventional and CT scanners, and can facilitate remote screening for optimal effectiveness.
Vanderlande is the global market leader for future-proof logistic process automation at airports, and in the parcel market. The company is also a leading supplier of process automation solutions for warehouses.
This article was originally published by Vanderlande Industries B.V..