The State of Hesse is providing Frankfurt Airport (FRA) with 690,000 EUR for the expansion of its airside charging infrastructure and the purchase of new electric buses to help decarbonise its ground services.
Fraport AG is gradually electrifying the ground services fleet at Frankfurt Airport (FRA) in order to decarbonise its operations.
To facilitate this process, 464,000 EUR of government funding will be used to procure the necessary charging infrastructure, while 225,000 EUR will support the purchase of two electric buses for transporting passengers.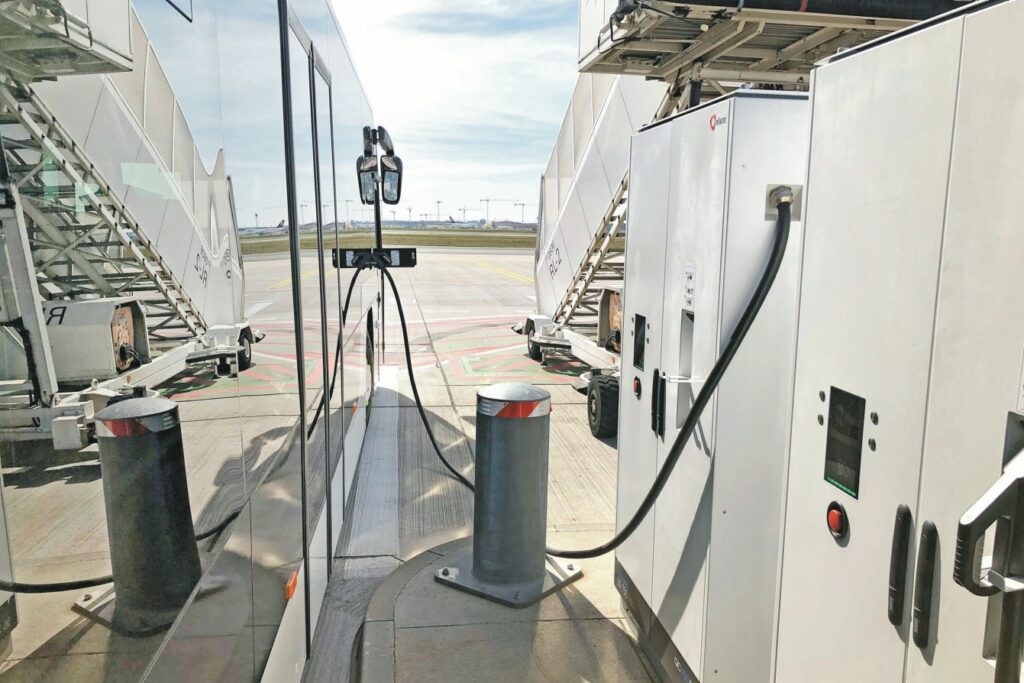 In total, Fraport will invest around 1.2 million EUR in expanding charging facilities on Frankfurt Airport's apron by the end of 2024.
Meanwhile 17 million EUR will be spent on electrifying ground services vehicles.
"Converting our vehicle fleet to electricity is an essential part of our decarbonisation strategy. We've set ourselves the ambitious goal of going carbon-free by 2045, both at our home-base airport in Frankfurt and all of our fully-consolidated Group airports worldwide. Meeting this target requires significant investment, an outlay we started making back in the 1990s. We've continued to invest since then, despite the crises our industry has faced."
570 vehicles in Fraport's fleet at Frankfurt Airport are currently powered by electricity, which is around 16 percent of the total.
The charging infrastructure expansion project will start later this month with the commissioning of two rapid chargers.
Two pop-up charging hubs will also be introduced, each with nine rapid charging points that can be positioned on the airport's apron to simultaneously charge eight cars or baggage tractors. Alternatively, the charging hubs will be able to supply electricity to a bus or aircraft tractor.
A dedicated charging depot will also be built for the passenger bus fleet, which will include an integrated reservations tool for tracking the availability and charging levels of the buses.