Malta International Airport's Board of Directors has approved a 40 million EUR investment in the construction of a new apron, which is to provide the airport with necessary infrastructure for future growth.
The Apron X project will result in 100,000 square metres of aircraft parking space to increase capacity and improve the airport's ability to handle mixed-fleet operations. Apron X will introduce new parking stands to accommodate seven Code C or three Code E aircraft, in addition to the 20 existing stands on Aprons 8 and 9.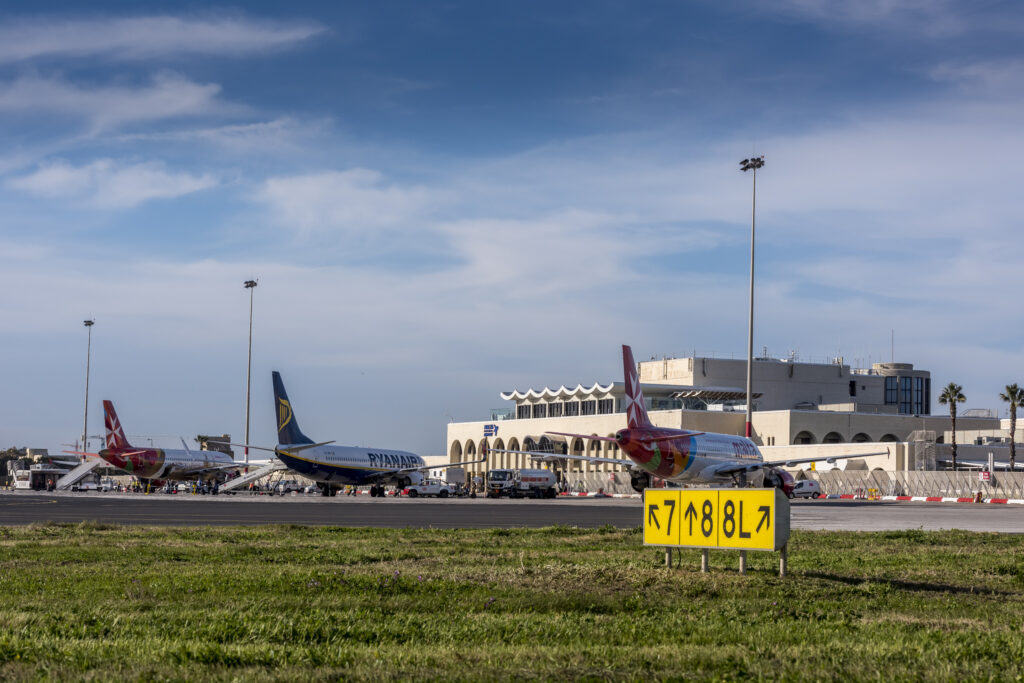 "At this critical juncture, we have the responsibility to start taking long-term decisions, even if they may appear to be at odds with the current aviation environment, that will determine the future of the local tourism industry. Today's approval of the Apron X investment is Malta International Airport's strongest statement yet about its confidence in the industry's ability to recovery to pre-pandemic levels, as well as its potential to grow further and achieve new records."
In addition, the project includes construction plans for a new taxiway to improve accessibility to the new apron. The airport also intends to develop a staging area and housing facility for essential ground handling operations to enhance the airport's smooth and efficient ground operations.
The Apron X project is further set to support Malta International Airport's environmental commitments through the construction of a reservoir to harvest rainwater and the installation of an LED floodlight systems. Furthermore, the project will prepare for the electrification of the apron's parking stands to help reduce greenhouse gas emissions by providing parked aircraft with access to fixed electrical ground power units rather than diesel-powered engines.
Works on the project are expected to begin in the coming weeks. Operations at the first parking stands are due to start in summer 2024, while the full project will conclude in 2026.