UK's Largest Airport Group, Manchester Airports Group, Announces Carbon Offsetting Scheme for Passengers with CarbonClick
Passengers at Manchester, London Stansted and East Midlands airports can now offset carbon emissions from flights they take to any destination, with any airline via an easy online process
Offsetting will fund the development of new woodland in the Lake District and carbon-reduction projects in Nigeria
MAG has been ranked the number one airport operator in Europe in the GRESB Environmental, Social and Governance (ESG) rating programme
The UK's largest group of airports also publishes its annual CSR Report today, in which it details its commitment to a sustainable recovery from the pandemic
Manchester Airports Group (MAG) today announced it will provide passengers at all three of its airports the ability to offset the carbon emissions from their flights in a new partnership with CarbonClick.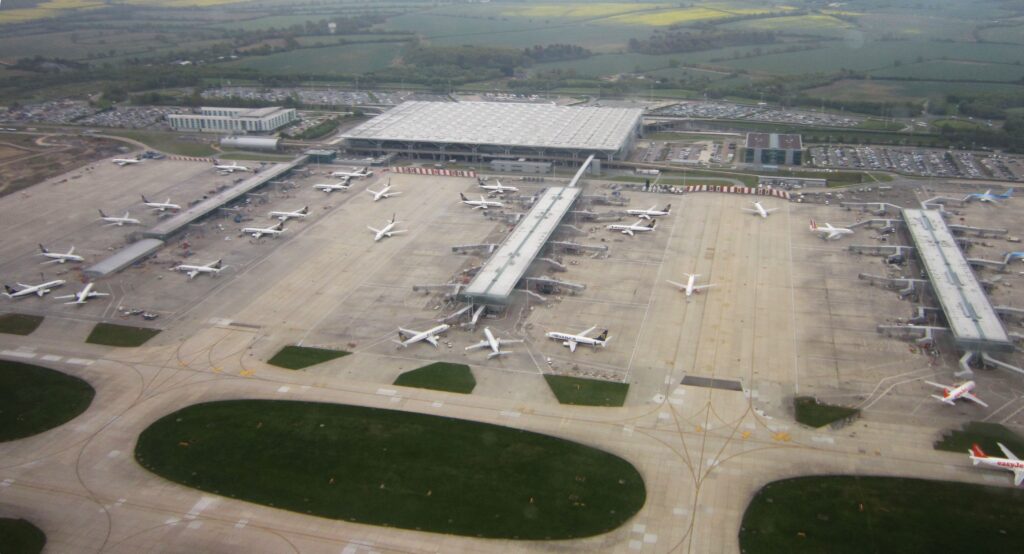 CarbonClick's voluntary offset tool allows passengers, regardless of their airline or destination, to quickly calculate the emissions from their flight and purchase carbon credits to compensate for them. Every purchase can be immediately linked directly to the high-quality climate projects that CarbonClick supports in the UK and abroad.
For example, a return flight to Amsterdam from Manchester Airport can be offset for £2.14 per passenger and a return flight to Dubai for £11.54 per passenger. Each offset will be split equally between two causes: the UK-based "Woodland Creation in the Lake District" on Lowther Estate, Cumbria, which promotes biodiversity and reduces carbon and the risk of flooding and "Promoting Improved Cooking Practices", which makes and distributes efficient charcoal cookstoves. Use of the stoves reduces the amount of carbon dioxide released into the atmosphere and will improve the health of communities in Nigeria.
Buying one carbon offset credit removes the equivalent of one tonne of CO2 from the atmosphere. This means that one passenger's return flight to Amsterdam would require 0.145 of a carbon credit, which will remove approximately 145kg of CO2 from the atmosphere, while a return flight to Dubai would need the equivalent of 0.836 carbon credits to be offset, removing approximately 836kg of CO2.
Accredited, high-quality carbon offsetting is just one tool immediately available to the aviation sector as it moves towards a more sustainable future and works to support the reduction in overall CO2 levels from the atmosphere.
Today's announcement comes as MAG publishes its latest annual CSR Report, detailing the Group's work over the last 12 months in tackling climate change and supporting communities. In the report, MAG reaffirms its commitment to becoming a Net Zero Carbon business by 2038. The report also documents other achievements including reaching 58% of energy used by the Group coming from renewable sources, 93% of waste diverted from landfill, delivering more than 23,000 hours of volunteering work by MAG colleagues over the last 12 months, and making available more than £253,000 from its Community Trust Funds to support communities throughout the pandemic. The report is available here.
Alongside this, the UK's largest airport group has been ranked the highest performing European airport operator in GRESB's annual Environmental, Social and Governance (ESG) ratings published last week. GRESB provides investors and financial institutions with an overview of how organisations manage and perform against key environmental, social and governance issues. The latest ratings identify MAG as a 'sector leader' in the impact of its sustainability policies across the Group.
The CarbonClick offsetting scheme is available at all of MAG's airports – Manchester, London Stansted and East Midlands – and can be accessed via each airport's website, or through QR codes displayed around terminal buildings.