Swedavia Continues Preparations to Handle Electric Aircraft – Inauguration of New Infrastructure for Electric Aircraft at Visby Airport
On Friday, October 1, Visby Airport's new charging infrastructure for electric aircraft will be inaugurated. The inauguration of the new electric aircraft charging stations is taking place in conjunction with the first electric aircraft also landing at the airport.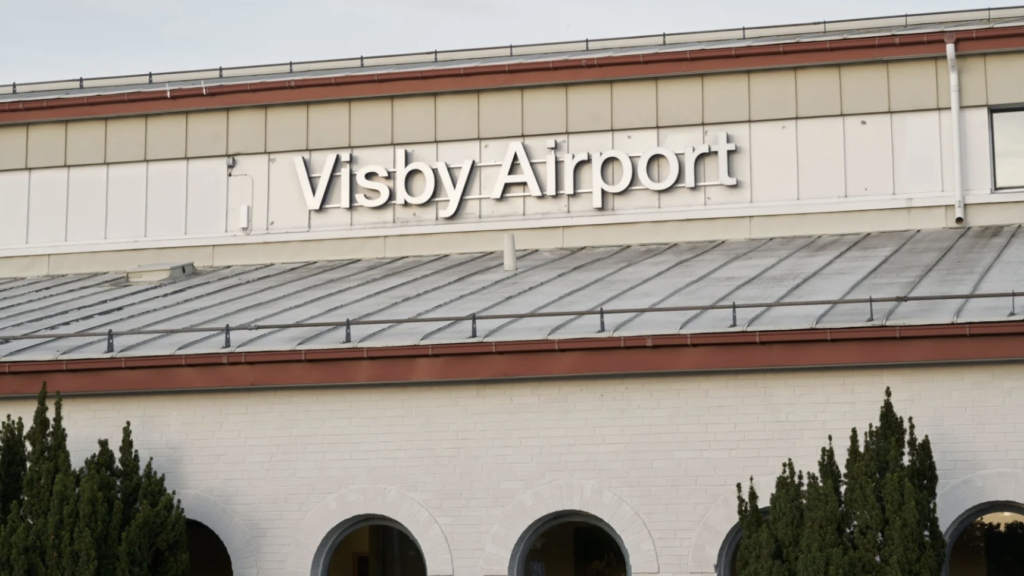 "The aviation of the future needs to be sustainable. So it is naturally very gratifying that we have today reached the milestone of being able to welcome the first electric aircraft to land and charge at Visby Airport. We see the development of electric aviation advancing quickly, and for us at Swedavia it feels positive that we have now come to the point where we note that there are good conditions in place for reaching the goal, together with our partners, of being able to handle commercial electric aircraft for passengers at Visby Airport once there is a market for this in a few years."
The new infrastructure for electric aircraft now being inaugurated consists of a total of three charging stations for electric aircraft, located at two different sites at Visby Airport. Two charging stations are set up on the airport's main apron for aircraft while the third is located at the Gotland Flying Club, in the southern part of the airport. With the new charging stations, the airport is now ready to charge electric aircraft currently available in the market.
"Electric aircraft will play an important role in the aviation industry's shift to fossil-free air travel. For that reason, it feels really positive for us that now, in addition to the airport and aircraft manufacturers, there is also an airline, Braathens Regional Aviation (BRA), that sees the potential and wants to start flying commercial electric aircraft between Gotland and Stockholm once this is possible. The next step is to intensify the work to establish both the infrastructural and commercial conditions needed together with other partners in the region, the business community and the aviation industry."
 .
Swedavia has provided funding for the electric aircraft charging stations in collaboration with Region Gotland and GEAB. Climate Leap (Klimatklivet), the Swedish Environmental Agency's programme for local and regional investment support to reduce greenhouse gas emissions, provided additional funding for the installation.
In conjunction with the inauguration of the new charging infrastructure, a seminar will be held on opportunities for electric aviation at Visby Airport, in a collaboration between Swedavia, the business association Tillväxt Gotland, the Municipality of Gotland and the regional tourism industry association Gotlands Besöksnäring. Participants in the seminar include the Nordic Network for Electric Aviation (NEA), Heart Aerospace, developers of the aircraft of the future, and the airline BRA.
A number of other electric aviation and research projects related to sustainable air travel and preparing airports for the technical solutions of tomorrow are under way at Swedavia's airports. A test centre for electric aviation and autonomous aerial vehicles has been established at Åre Östersund Airport since 2020.
At Umeå Airport, Swedavia is a partner in a project run by the Municipality of Umeå, Fossil-Free Aviation in Northern Sweden: A Feasibility Study, in which a case study on electric aviation is being conducted in a collaboration between Umeå Airport and Åre Östersund Airport. At Umeå Airport, another aviation project is also under way – FAIR (Finding Innovations to Accelerate the Implementation of Electric Regional Aviation), where the focus is on sustainable air travel in the Kvarken region, which extends across northern Scandinavia.
In addition to its efforts to increase the use of sustainable aviation fuel, electric aviation is an important part of Swedavia's work to develop its airports so that Swedish domestic air travel is fossil-free by 2030 and all Swedish air travel is fossil-free by 2045. Swedavia's electric aviation strategy entails the company working towards the clear goal of ensuring that its airports' infrastructure is in place and has been developed to handle electric aircraft when these aircraft are ready to fly passengers in the commercial market.
This article was originally published by Swedavia.