DEN Outlines Sustainability Initiatives for the Next Five Years to Reduce Carbon Footprint
In light of the recent Intergovernmental Panel on Climate Change (IPCC) report on climate change and the recent wildfire-related air quality challenges in Colorado, Denver International Airport (DEN) has developed initiatives to help reduce the environmental impacts of airport operations over the next five years.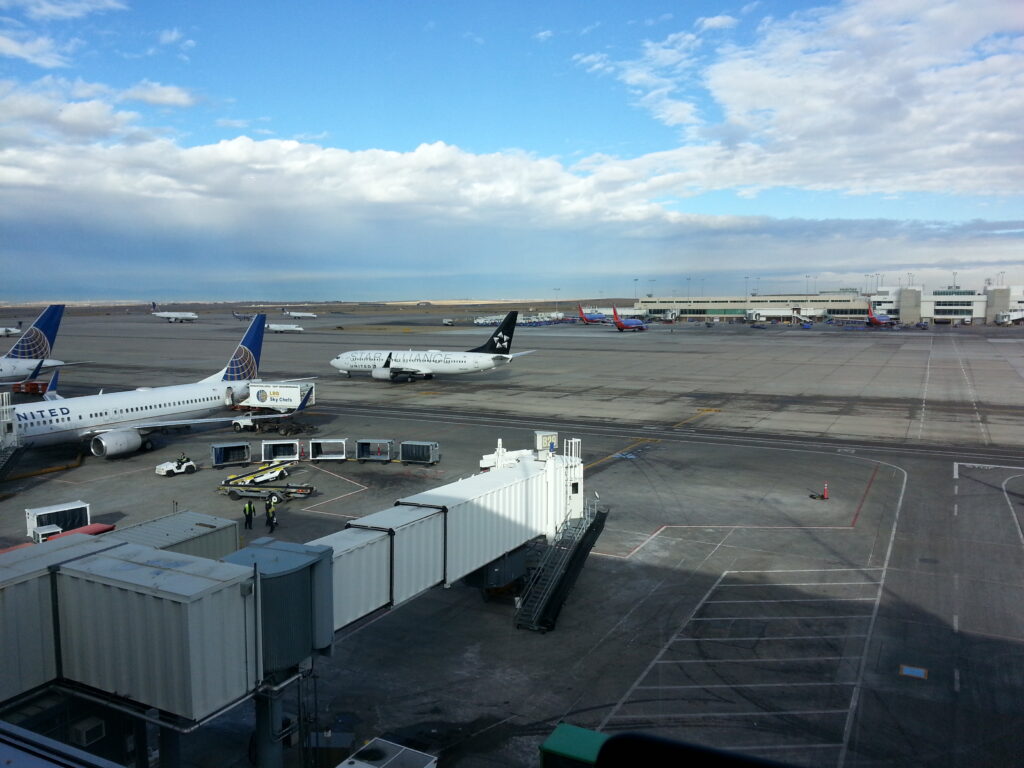 "DEN has always been committed to sustainability and has many great programs already in place, but we can do more. Our five-year plan focuses on a variety of new efforts that supplement the work we are already doing, support Mayor Hancock's climate action agenda, and continue to improve environmental performance across all aspects of our operations. This is part of our new Vision 100 plan to take our sustainability efforts to the next level and become one of the greenest airports in the world as we plan for 100 million annual passengers in the future."
In response to ongoing environmental challenges, DEN has developed a comprehensive set of projects to reduce our environmental impacts that we would like to implement over the next five years:
Accelerate existing plans to permanently cease oil and gas operations at the airport by plugging the wells that have been inactive since 2018
Implement deep energy and water retrofits across the existing airport facility, including LED lighting upgrades, heating and cooling improvements, and water reduction across DEN restrooms
Open four sustainably designed, high-performance concourse expansion projects that are certified to the Leadership in Energy and Environmental Design (LEED) Gold level. Learn about some of the sustainability features being incorporated here
Construct and energize additional solar arrays and investigate battery storage opportunities to power the airport's growth with electricity that is low-carbon, cost-effective, reliable, and resilient
Plan for the transition to electric vehicles and install additional charging stations for passengers, employees, transportation providers, and the DEN fleet
Improve recycling and composting infrastructure to make reducing trash easier for customers and business partners, which may include things such as new recycling bins, better signage and additional partnerships with our concessionaires
Build a new closed-loop aircraft de-icing fluid recycling plant to localize and strengthen the supply chain and reduce costs and environmental impacts. Currently, DEN collects and recycles approximately one million gallons of deicing fluid each year to save money and reduce wastewater generation
These new initiatives will support the goals and policies set by Mayor Hancock to reduce greenhouse gas emissions 80% by 2050, further electrify our transportation system to reduce the impact of cars on climate change and transition the city to 100% renewable electricity by 2030, including all city government buildings and facilities by 2025.
"Denver International Airport works hard to be a sustainability leader within the aviation industry. We're excited to announce these proposed initiatives that reduce costs, improve environmental performance, and support the communities we serve. They will also allow us to build upon our existing success as we grow to improve economic competitiveness and create value for our residents and neighbors."
DEN's existing sustainability efforts include:
One of the largest and most diversified solar energy programs of any airport in the world, including Community Solar Gardens, solar purchasing agreements, and hosting four solar arrays that directly interconnect to DEN's electric meters and generate over 15 million kilowatt-hours of electricity – 8% of DEN's annual use
Over 50 electric vehicle charging stations for passengers and employees
Liquid dumping stations pre-security and water bottle filling stations post-security to reduce the need for single-use water bottles • Single-stream recycling bins in all public areas of the airport
Over 40 concessions certified through the City of Denver's Certifiably Green Denver business program
Passenger loading gates are equipped with power and pre-conditioned air equipment to prevent aircraft engine idling and reduce emissions
An award-winning program that facilitates the donation of thousands of pounds of food from DEN concessions to a local non-profit, to reduce waste and support food-insecure Denver families
In addition to these programs, DEN was also the first commercial service airport in the U.S. with an ISO 14001- certified Environmental Management System covering all operations and is a long-time Gold Level leader within the state of Colorado's Environmental Leadership Program. DEN currently has four-LEED certificated facilities including the LEED Platinum Hotel and Transit Center, and the LEED Gold Concourse C West expansion and Fire Station 35. Click here to learn more about DEN's sustainability program.
This article was originally published by Denver International Airport.