Teesside Airport Pilots UK First Hydrogen Transport Trial
Teesside Airport has today (17 August) been announced as one the UK's first pilot area to test hydrogen vehicles as part of the Tees Valley's status as the country's Hydrogen Transport Hub.
The £2.5m project will see the airport, among other key Tees Valley organisations, have commercial and support vehicles fitted with 100% hydrogen zero emission engines.
A ground support tug, which tows aircraft, will be converted to run on hydrogen by ULEMCo while global car manufacturer Toyota will supply two Mirai hydrogen fuel cell vehicles with a range of around 400 miles as well as a forklift truck for use. Trials will aim to show how hydrogen fuelled vehicles can be quick and easy to drive and refuel, cleaning up the air in our local areas, as we aim to meet our net zero ambitions.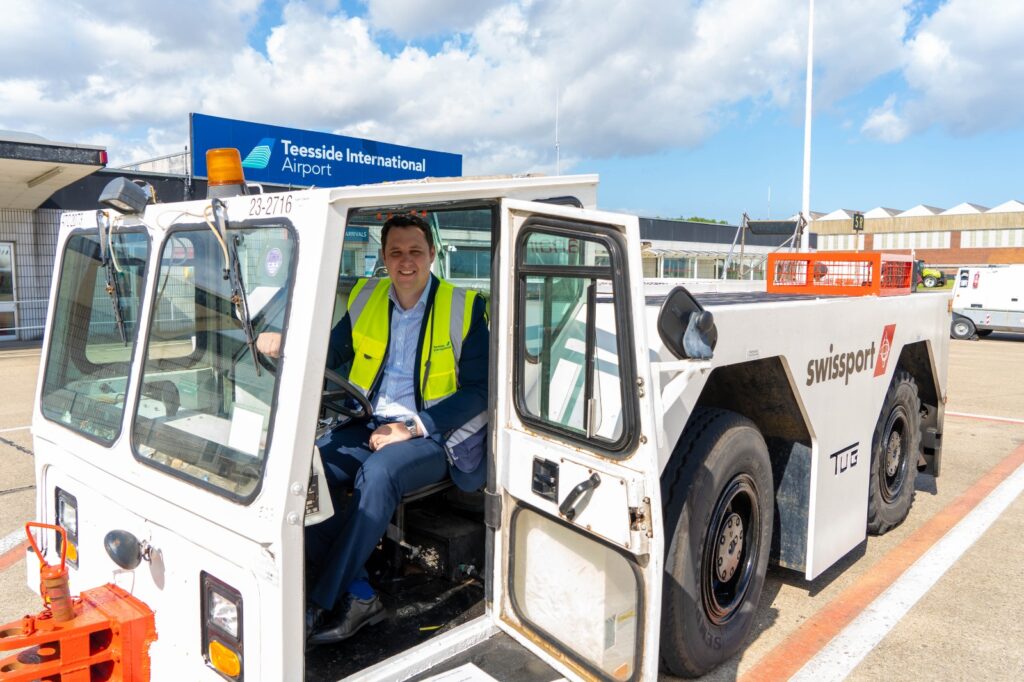 One of the most wide-ranging projects will see Toyota deploying a number of hydrogen vehicles across the region's rapid response services, such as emergency response units for the Cleveland Police and NHS patient support.
It was announced, in September last year, that Tees Valley would be home to the UK's first Hydrogen Transport Hub. The hub, in partnership with Teesside University, will form an innovation campus focused on clean energy research and development. It will lead research, development, and testing of new hydrogen transport technologies, including for cars, buses, trains, lorries, boats and planes.