Siemens is using its Desigo CC platform to integrate airport and facility systems with a converged network. Access control, video surveillance, distributed antenna, airport common use systems, multi-user flight information displays, IpTV, VoIP, and various other building automation, fire, life safety, and security systems will be incorporated. Fire alarm, public address, and digital displays will be integrated with the Desigo CC mass notification system. The Desigo CC platform will, in turn, be integrated with the airport asset management platform.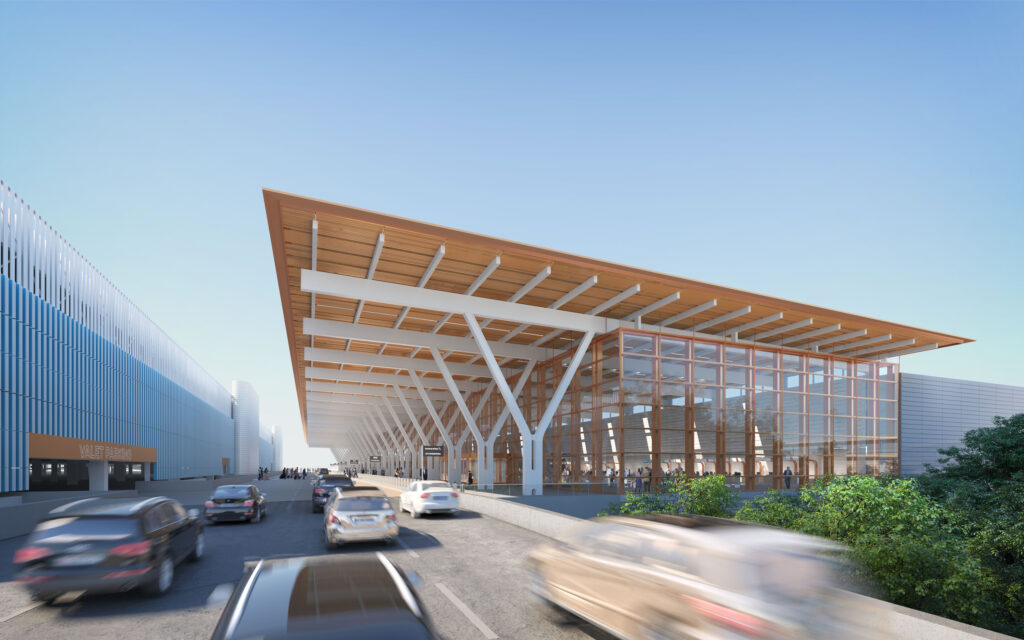 SITA's mission-critical network connectivity will be fundamental to the exchange of data around baggage, passengers and aircraft across the terminal. The network will be cloud-based and virtualized, providing greater cost efficiencies while supporting the airline industry's drive to migrate applications to the cloud.
SITA's airport systems will be fundamental to supporting a smoother passenger journey and the airport operations that underpin them. In the terminal, SITA Flex – a cloud-based common use platform – will allow passengers to check in through a simple biometric scan at one of the self-service kiosks or, if preferred, a traditional agent-assisted counter. Then they simply use their face as their boarding pass to board international flights. The multi-user informational display screens for flights, baggage and gates will also provide travelers with the information they need to navigate their way through the airport.