NACO, a company of Royal HaskoningDHV, has signed a contract with Rotterdam The Hague Airport (RTHA) that will see its leading aviation consultants analyse the concept design and safety aspects of a hydrogen storage and dispensing facility.
This research is one of the first steps to a potentially more sustainable energy source for aviation.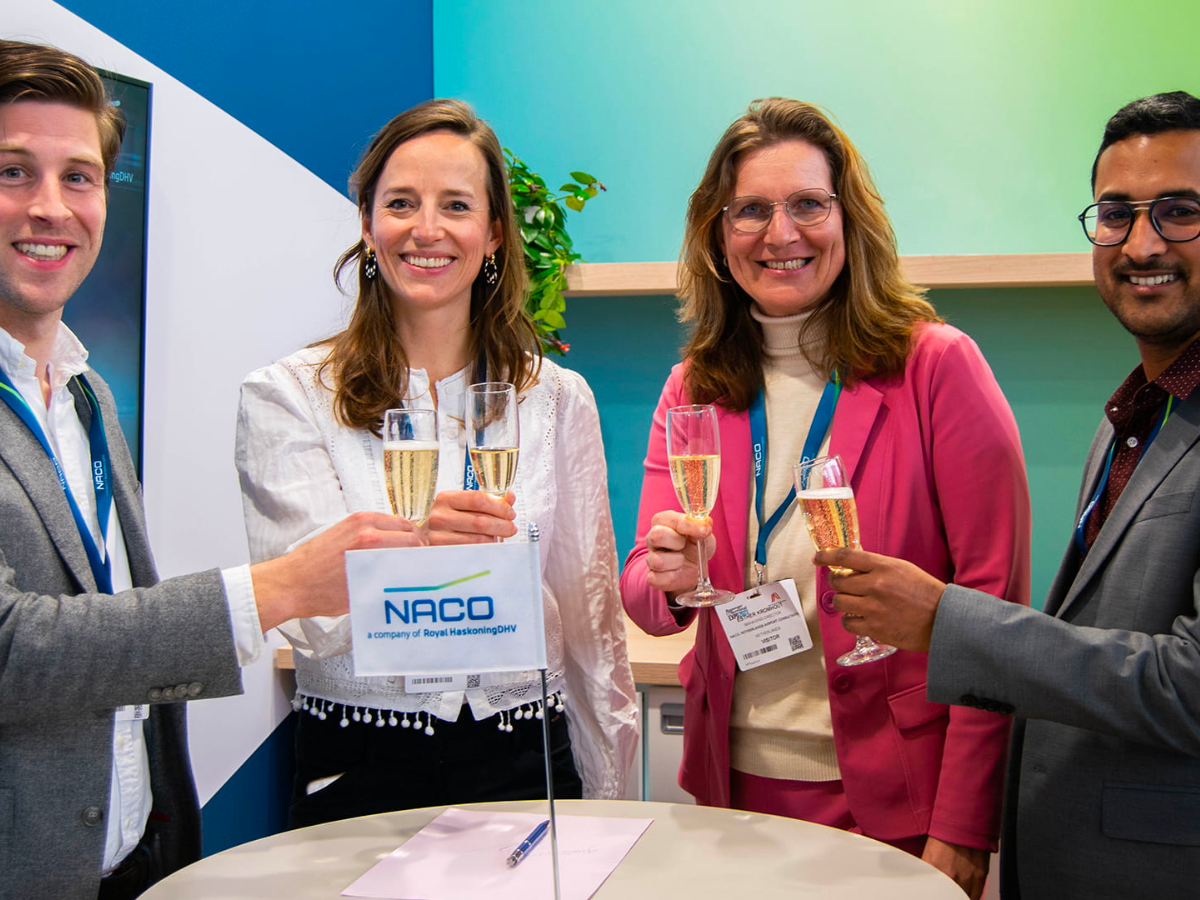 This study is important for the hydrogen roadmap at RTHA and the work performed in the EU funded TULIPS programme, coordinated by the Schiphol Group. TULIPS seeks to develop innovations that facilitate the transition to low-carbon mobility and enhance sustainability at airports for the next four years.
As airports look to improve sustainability of aviation, the transition from fossil kerosene to emission-free hydrogen (H2) fuel has emerged as one viable solution. Paving the way to make aviation more sustainable, RTHA has developed a roadmap for hydrogen users. One of the next steps to realise the sustainability ambitions is to explore the practical considerations and impacts of hydrogen at the airport.
NACO has been commissioned by RTHA to explore concept designs and the external safety assessments of liquid hydrogen storage and refuelling facilities for both the scenario within the TULIPS programme and scale-up scenarios at the airport. These include liquid hydrogen refuelling trucks and larger liquid hydrogen storage tanks on airside.
The results from this analysis will feed into the detailed design, concept of operations, airside planning for RTHA including the development of a small scale liquid hydrogen storage facility at RTHA in 2024. Also, it will contribute to the developed innovations in TULIPS for wider airport operations on liquid hydrogen.
Vivekanandhan Sindhamani, Head of Sustainable Aviation & Resilience, said:
"This is an exciting moment for the future of aviation and we're proud to be leading the way alongside our long-time client RTHA."
The project will deepen an already strong relationship between NACO and RTHA, after the two companies signed a Memorandum of Understanding last year to collaborate and pilot new innovations in aviation.
Daan van DijkInnovator, Rotterdam The Hague Airport, said:
"We are excited to be working with NACO to explore cutting-edge concepts for the safe and sustainable storage of hydrogen and fuelling of aircraft with hydrogen. The results from this analysis will help us implement our ambitious hydrogen plans."
This article was originally published by NACO.