Emirates has opened a new lounge designed to offer a better experience for unaccompanied minors travelling from Dubai International Airport.
The new facility is open 24/7 and offers video games, drinks and snacks, comfortable seating, free wifi, and bathrooms designed for children. It will be used by all young travellers who have pre-booked the Emirates' Unaccompanied Minor service.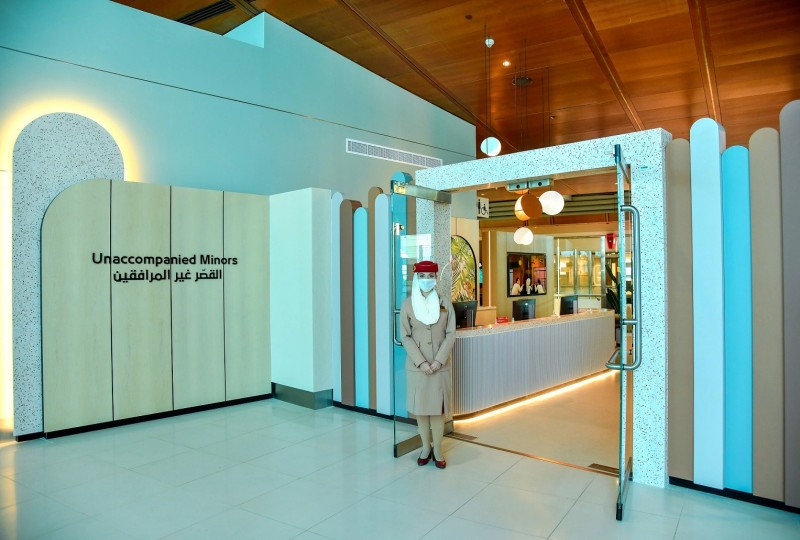 As part of the Emirates' Unaccompanied Minor service, the Emirates' airport team escorts young flyers through check-in, immigration and security, before taking them to the dedicated lounge. This service is mandatory for children aged 5 to 11 who are travelling without an adult and can also be booked for travellers between 12 and 15 years old.
Once it is time to board their flight, unaccompanied minors are given priority boarding and will be welcomed at the cabin door by Emirates cabin crew, who will help them to find their seats and settle for their flight.