Plaza Premium Group partners with NHY Group to Elevate Lounge Experience in Ethiopia
Plaza Premium Group (PPG), the world's leading airport hospitality service provider, has announced a partnership with NHY Group, Ethiopia's leading distributor in travel retail and hospitality, to elevate the lounge experience in Addis Ababa Bole International Airport (ADD), one of the major transport hubs in Africa.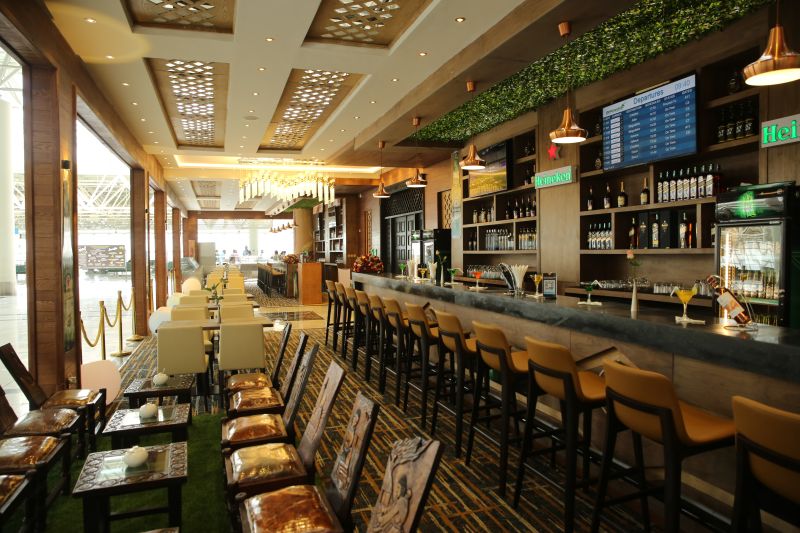 Plaza Premium Lounge Ethiopia is set to open in March this year at Addis Ababa Bole International Airport Terminal 2 (Departure). As one of the major airport hubs within the African continent and the largest airport in Ethiopia, Addis Ababa Bole International Airport (ADD) records more than 12 million passengers per year. The new partnership aims to elevate ADD's lounge experience by combining PPG's 24 years of award-winning expertise and NHY's extensive understanding in local travel and hospitality landscape.
"This strategic partnership with Plaza Premium Group, the pioneers in airport hospitality services, will further enhance the African travel experience! I look forward to the innovative and premium lounge service for all our passengers at the newly expanded Bole International Airport."
Spanning 1,000 square metres, Plaza Premium Lounge in Ethiopia is designed to deliver world-class services to accommodate up to 325 guests. The Plaza Premium Lounge Ethiopia features a wide range of facilities that cater to different types of travellers. A well-equipped business centre, shower rooms, resting and sleeping rooms as well as a cigar lounge, and an open café/restaurant concept are available for global travelers to relax and unwind, and enjoy an array of dining delights before departing for their destinations. The lounge is designed to provide a distinctive experience for passengers with its culture-inspired design and authentic Ethiopian culinary experience.
"Our ambitions to extend our 360-degree world-class airport hospitality services & facilities in Africa are on track. We are excited to be partnering with NHY Group, the leader of travel retail and hospitality in Ethiopia, to further expand our footprint in Africa in this strategic region. Our entry into Addis Ababa Bole International Airport (ADD) is a testament to our strategy and vision to expand our global airport hospitality services & facilities across the world." "International tourism has been blooming in Ethiopia over the years, combining PPG's 24 years of award-winning experience, with NHY's local expertise and knowledge, we are confident that we can deliver diversified, exquisite, and innovative travel experiences to global travellers arriving in and departing from the airport. The partnership aligns with our vision to be in the global airport hospitality industry."
The new Plaza Premium Lounge Ethiopia is Addis Ababa Bole International Airport (ADD)'s only pay-per-use lounge and it is set to open for sale in the coming weeks via Plaza Premium Lounge's official website and designated distribution outlets.
This article was originally published by Plaza Premium Group.