Travizory Installs the World's First Health Biometric Corridor in Seychelles
Health screening completely digitized with cutting edge technology
Travizory Border Security has installed a cutting-edge biometric corridor for traveler screening in the Republic of Seychelles, to guarantee contactless and secure travel for all air arrivals. The launch of a biometric corridor for health travel screening at Seychelles International Airport, makes the Seychelles only the second country in the world after the UAE, and first in Africa, to leverage walk-through biometrics at its borders, guaranteeing contactless and secure travel and an unmatched customer experience for all travelers arriving by air.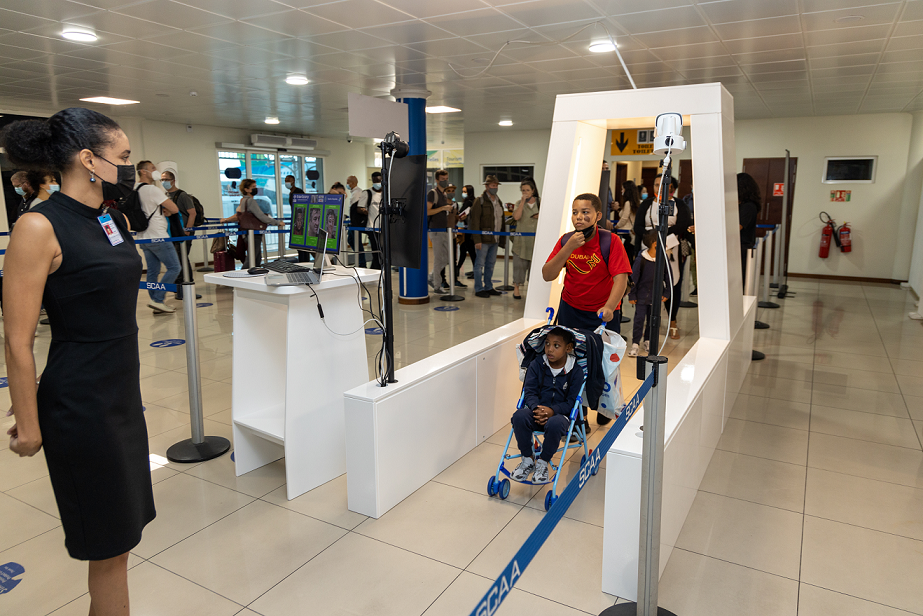 The "biocorridor" identifies the individual traveller using facial recognition technology, checks their temperature and determines their classification for handling. Fully integrated with the Seychelles Islands Travel Authorization system, the biocorridor validates whether the traveler has submitted required health documentation, and has been authorized for travel by Seychelles Authorities.
Designed by border security firm Travizory, the bio-corridor features state-of-the art cameras and AI-powered biometric engines to match travelers to Seychelles' database of authorized travelers. With a match time of less than one second per traveler, the new biocorridor screens an average of 30 travelers per minute for health risks. Leveraging this powerful tool, a full wide-body aircraft with 300 travelers can be processed in less than 10 minutes.