Ghana Airports Company Limited has received two Oshkosh Airport Products Striker 6×6 ARFF vehicles to support emergency operations at Kumasi International Airport and Tamale International Airport.
The new Aircraft Rescue and Fire Fighting (ARFF) vehicles feature a Deutz 500kW Tier 3 engine.
They have a water capacity of 12,500 litres, a foam capacity of 1,750 litres and a dry chemical capacity of 250 kilograms.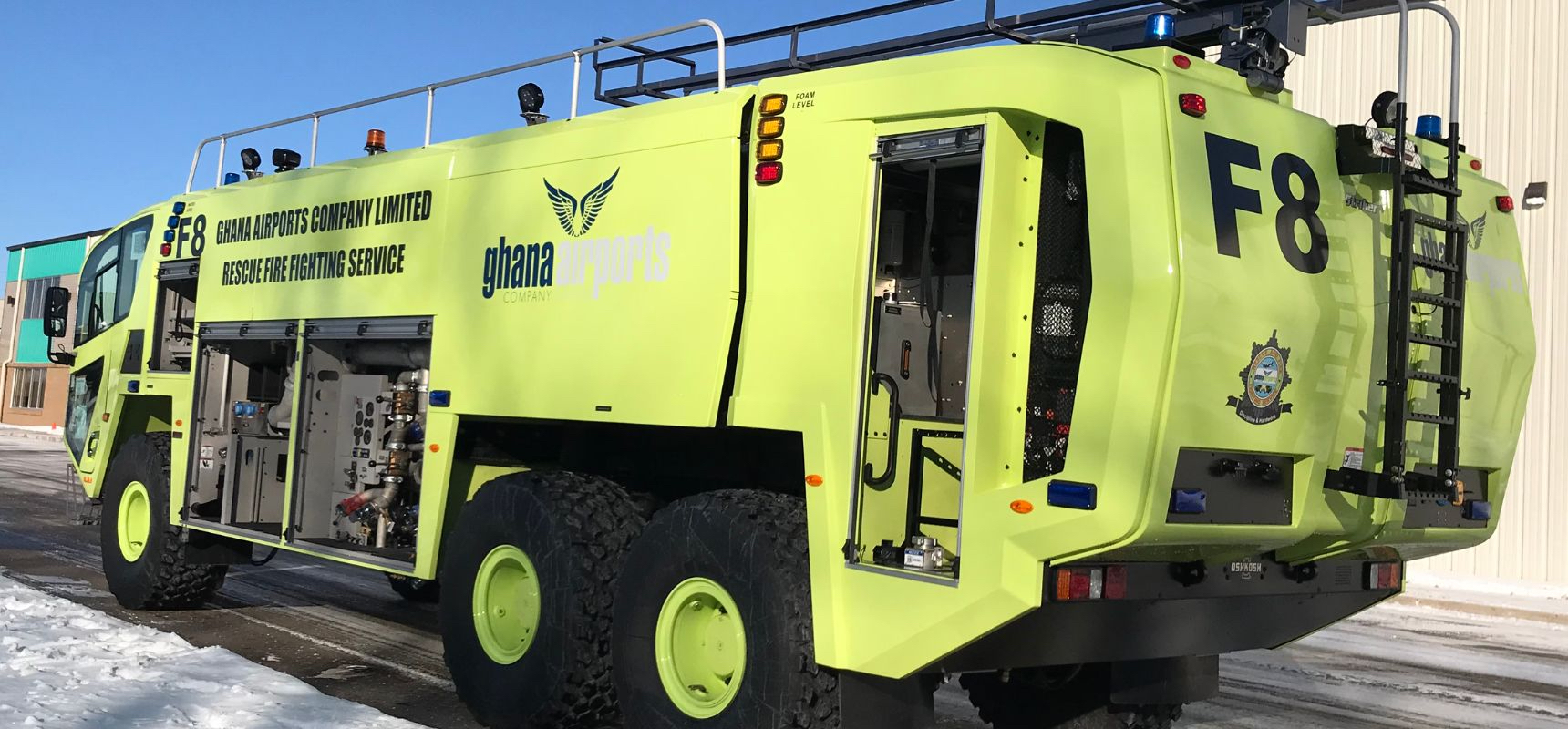 The vehicles will operate at two of the region's largest airfields, which serve over 600,000 travellers annually.
"What makes the new Striker ARFF vehicles for Ghana Airports Company's Kumasi and Tamale International Airports unique is the incredible water, foam, and dry chemical capacities.
"We are confident the new apparatus will meet the Ghana's international airports' performance expectations for many years to come. We look forward to continuing to build on the long-standing relationship to provide this dedicated team of emergency responders with dependable apparatus and dedicated training and service support."