Pittsburgh International Airport (PIT) Breaks Ground on $1.4 Billion New Tech-Forward Terminal, First Airport to Be Built from the Ground up Post-pandemic
Pittsburgh's airport of the future is officially under way. Officials broke ground on a new 700,000 square-foot terminal project, marking Pittsburgh International Airport as the first terminal in the country to be built from the ground up in a post-pandemic world.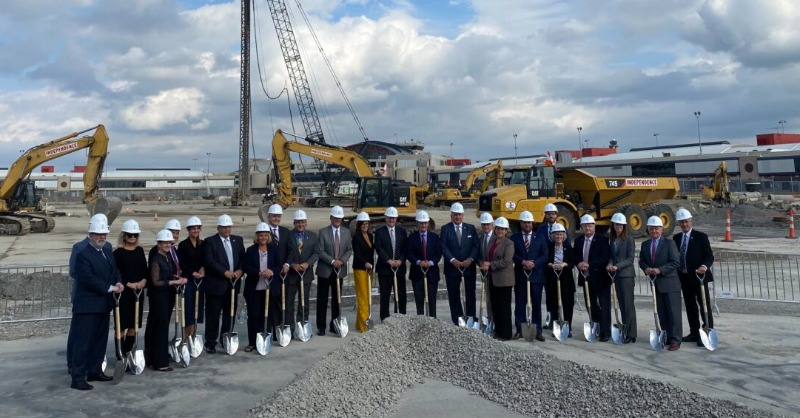 Built with a focus on public health and technology, the new facility will incorporate clean air technology, more space for social distancing and 90,000 square feet of outdoor terrace space – both pre- and post-security – to ensure access to fresh air, a rarity for U.S. airports.
The new terminal is designed to modernize the airport, transform the passenger experience, maintain stable airline costs and advance the region's economy. Additionally, as part of construction, the Airport Authority will implement new industry-leading standards that will break down barriers and increase equal access to opportunities for small businesses, women and people of color.
The new terminal will also be among the most sustainable in the industry as officials are building to LEED-certified silver or beyond. It will be powered by the airport's microgrid, which is fueled by 10,000 solar panels and five natural gas generators. During construction, a minimum of 75 percent of waste generated will be recycled or reused, including concrete from existing airfield ramps that will be reused for new roads. Additional plans include rainwater harvesting and other water conservation efforts.
To celebrate the occasion, more than 300 guests gathered near the construction site of the new terminal and multi-modal transportation complex that together make up the airport's $1.4 billion Terminal Modernization Program.