Plaza Premium Group Debuts in Japan
Plaza Premium Lounge to unveil at Chubu Centrair International Airport, Nagoya
Plaza Premium Group, pioneer in global airport hospitality, is announcing its debut in Japan with the launch of Plaza Premium Lounge in 2022 at Chubu Centrair International Airport. This exciting opening will see a strategic expansion to the Group's presence in Asia Pacific region within its global network of over 250 locations across 70 international airports and 30 countries.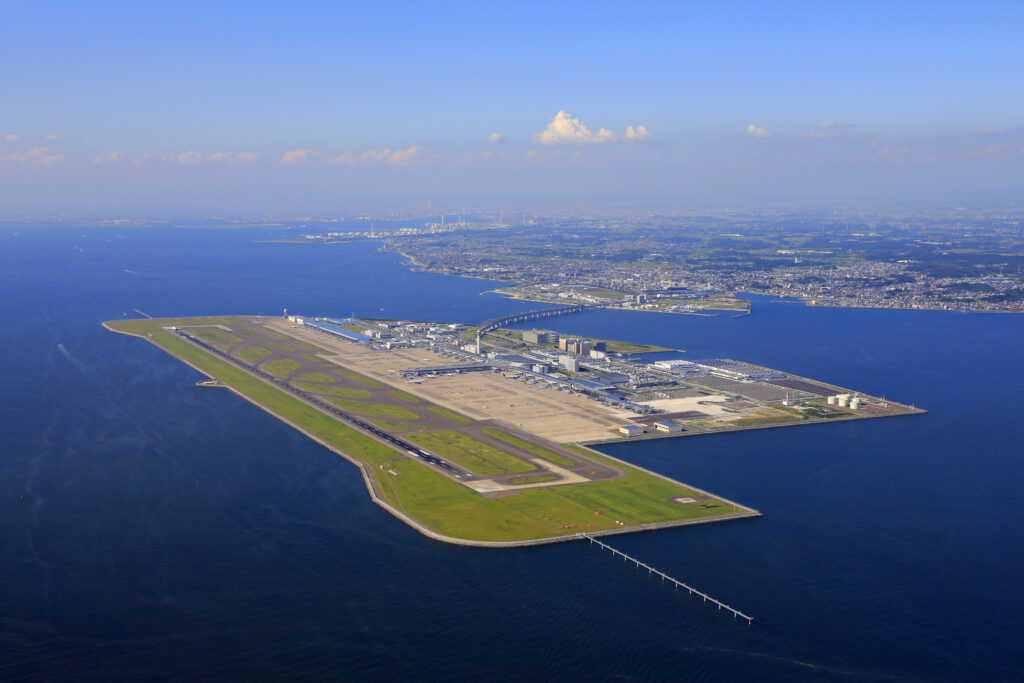 Inaugurated in 2005, Chubu Centrair International Airport is constructed as a new air gateway to the central region of Japan. It is recorded as one of the busiest international airports in Japan providing world-class safety, security, and customer service to nearly 13 million visitors from around the world annually. Chubu Centrair International Airport has been recognized by acclaimed international awards over the years, including SKYTRAX's Best Regional Airport Asia Award for 11 consecutive years since 2011, as well as the SKYTRAX's The Covid-19 Airport Excellence Awards in 2021 for providing the highest protocols during the pandemic.
"The opening of our first Plaza Premium Lounge in Japan presents very exciting opportunities for Plaza Premium Group as we continue to grow our footprint in the North Asia region. Our debut follows the success of the 2020 Olympic and Paralympic Games in Tokyo, and when the country and the world begin to reopen borders to international travel, we are confident that this exceptionally diverse and fascinating country will be top of mind for many international travelers. Plaza Premium Group ambitions to extend its 360-degree world-class airport hospitality services & facilities including but not limited to Airport Lounge, Airport Meet & Greet, in-Terminal Airport Hotel, Airport Dining and other premium airport services across the Airports in Japan.
"Nagoya is one of Japan's most significant economic centers, we are thrilled to be launching their first airport lounge with a potential to serve travelers from various international destinations. We look forward to sharing our award-winning and best-in-class services, facilities, signature hospitality, and philosophy for worry-free, seamless, and comfortable airport experiences with millions of passengers transiting through or departing from Central Japan International Airport, and connect them with other parts of the world."
Located within the international departure hall, spanning 450 square metres, it offers a comfortable environment for passengers to relax and unwind before departing for their destinations.
"It is a great honor that Plaza Premium Group, an industry leader that offers a wide range of airport services around the world, will be opening its first airport lounge in Japan at Chubu Centrair International Airport. Chubu Centrair International Airport offers an extensive airline network that covers various countries and regions around the world, including Hong Kong, a city where Plaza Premium Group's head office is located. Being in the center of Japan, the airport is easily accessible not only from Central Japan region, but also from other parts of Japan, making it a very convenient airport for connections.
"We are confident that Plaza Premium Group's debut in Japan will allow our passengers from home and abroad to enjoy more comfortable and luxurious space and time in the airport before departing for international travel. Chubu Centrair International Airport is committed to placing customers at the heart of its business. We have been striving to improve our customer services, which has been acclaimed by SKYTRAX. Jointly with Plaza Premium Group, we will further enhance our airport services to meet and exceed our customer expectations."
Plaza Premium Group has vast experience in the Asia Pacific market since its establishment in 1998, joining hands with Chubu Centrair International Airport will further elevate customer experiences to echo Group's mission We Make Travel Better. It will also support the airport as the major transport hub in Japan across its global sales & distribution network leveraging on its presence in international airports around the world from Greater China, Southeast Asia, Middle East, Europe and the Americas.
This article was originally published by Plaza Premium Group.