60mm Single Light Approach Mast – Description
Our 60mm diameter mast is used to mount lights up to 2000mm. It is constructed from fibreglass and is mounted in the Pollite frangible coupling. It is secured to the ground using expansion bolts and our tripod base. The masts are lightweight and very strong. They are extremely easy to install and maintain. Lighting cables run inside the hollow mast which protects them from the elements. The mast is fully frangible and compliant with ICAO aerodrome design manual and FAA specification.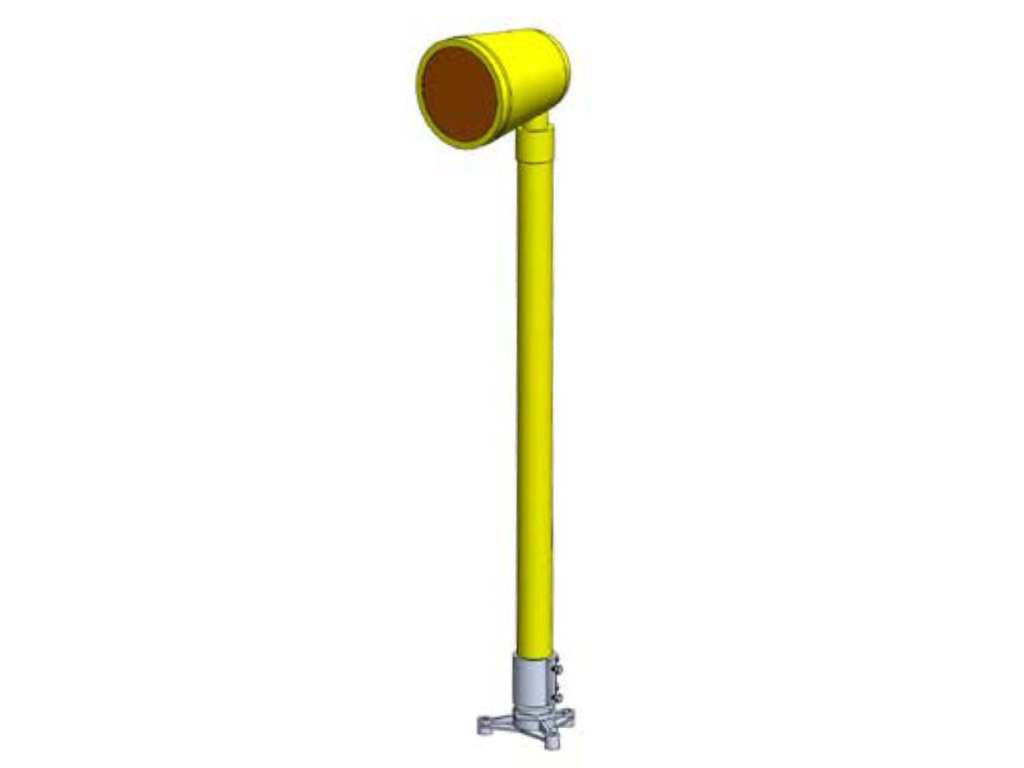 Features
Non-corrosive
Non conductive
Environmentally durable – no wind fatigue/resistant to extremes of temperature
Frangible – ICAO/FAA compliant
Easy to install
Extreme strength
Low environmental impact
Low maintenance
No electro-magnetic interference
UV & Salt spray resistant
Download the full data sheet here.
This article was originally published by Pollite.