Qmatic Solution Deployed at Hamad International Airport COVID-19 Clinic
Qmatic premier solution partner, Flora Technology, deploys Qmatic queue management solution at Hamad International Airport's emergency center for COVID-19 testing in Doha, Qatar.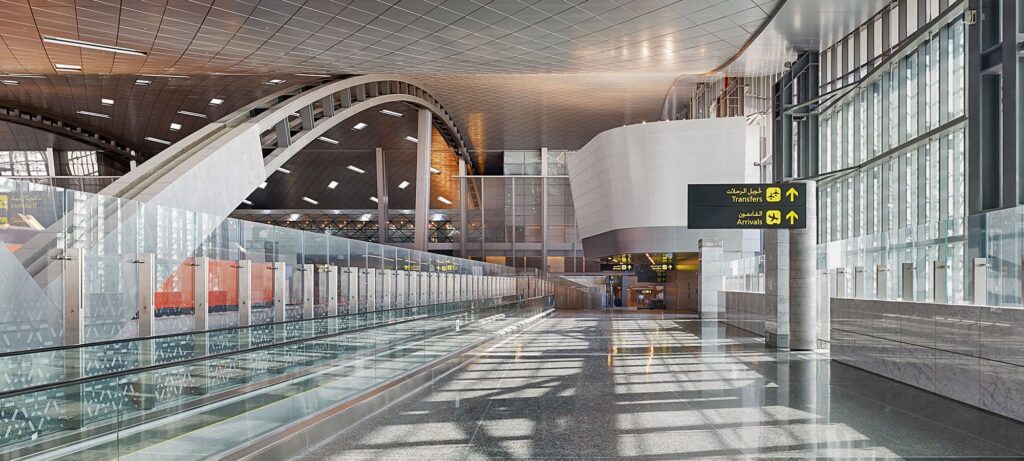 Qmatic Premier Solution Partner, Flora Technology has successfully deployed Qmatic's Queue Management solution – Qmatic Solo at Hamad Medical Corporation (HMC) Emergency Center which is located inside Hamad International Airport (HIA). The Emergency Center is open on a 24/7 basis and conducts medical examinations and handles all Covid-19 related cases at HIA.
The Solo system from Qmatic will enable HIA and HMC staff to segment passengers that arrives to the Arrivals hall into different groups and call them based on priority, providing safer and quicker thermal screening service for the passengers. Passengers exhibiting symptoms are then transferred to the Emergency Center for further examinations.
Executive Manager at Flora Technology, Noor Aldeen Al Saeed, said:
"As HIA continues its operations for repatriation of citizens and cargo transportation, the solution from Qmatic will help the airport to ensure the highest safety for the passengers while following the guidelines of WHO and Qatar's Ministry of Public Health."
This article was originally published by Qmatic.