Reagan National Airport Opens New 14-Gate Concourse
Soft opening of 225,000-square-foot concourse replaces Gate 35X, transitioning American Airlines regional operations with new jetbridges and waiting areas; additional amenities open this summer
The Metropolitan Washington Airports Authority, together with American Airlines, launched the soft opening Tuesday of 14 gates in a newly constructed 225,000-square-foot concourse at Ronald Reagan Washington National Airport (DCA).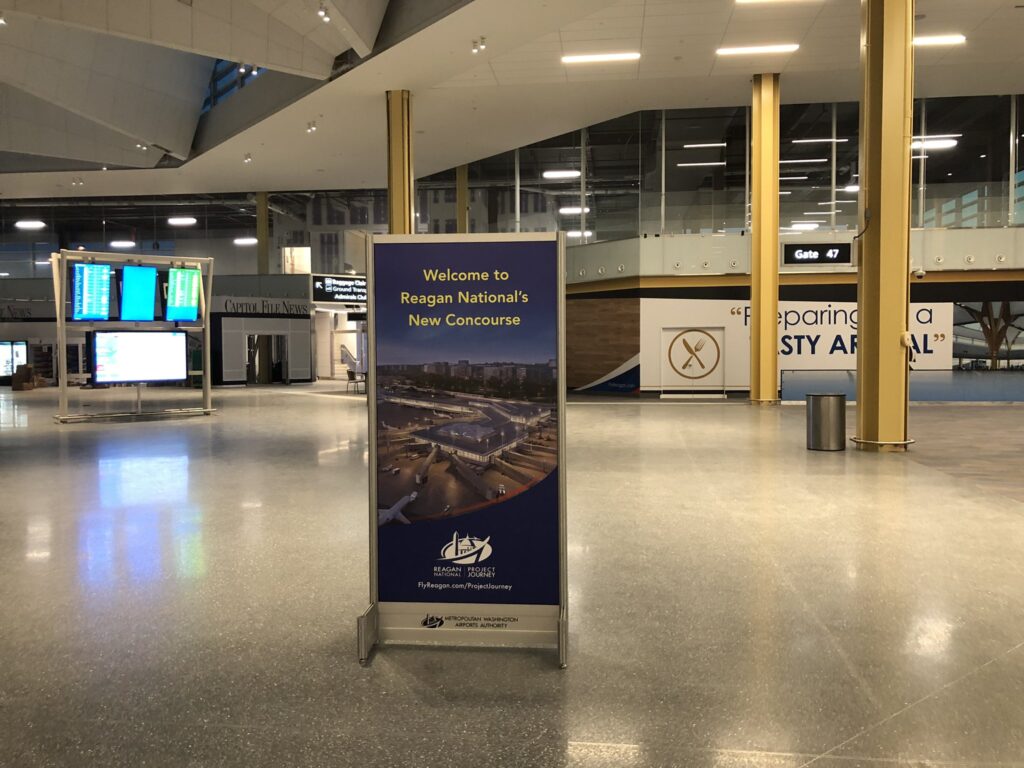 A major milestone in the airport's Project Journey capital improvement program, the new concourse will serve as the home of American Airlines' regional operations at DCA and provides direct, enclosed access to aircraft via jetbridges, as well as spacious waiting areas. This summer, when construction is complete, the concourse also will feature new shopping and dining options.
Designed to enhance passenger convenience and comfort, the new facility was built to complement the architectural features of DCA's current Terminal B/C. The concourse, which includes Gates 46-59, features exposed steel arches and columns, expansive glass walls and skylights that complement the Jeffersonian domes in the existing terminal, giving travelers large, open, brightly lit gate areas with panoramic views of the iconic Washington, D.C., skyline.