The Region of Waterloo International Airport (YKF) has officially opened its newly constructed departures lounge as part of a 30.2 million CAD airport terminal expansion project.
The expanded 20,000 square foot departures lounge provides seating for 500 people and is home to six new boarding gates. The new departures lounge will improve the passenger experience and help the airport to mange increased passenger volumes from Flair Airlines, who recently launched services from Waterloo.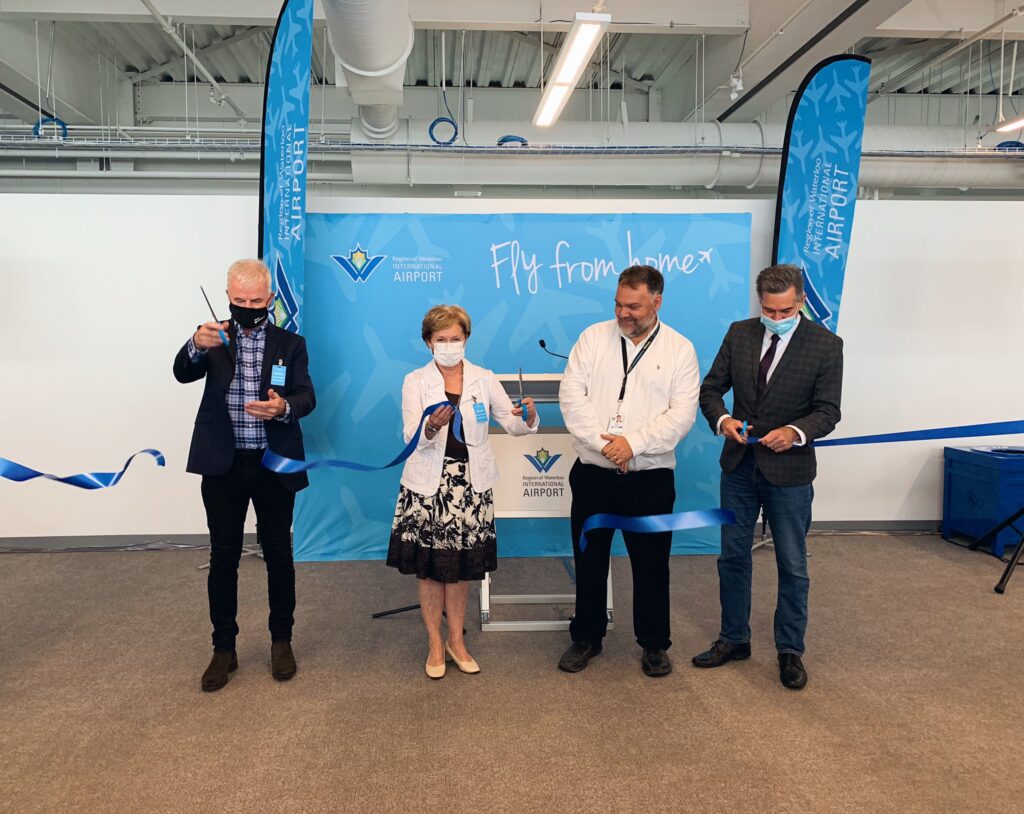 The expansion is included in YKF's 20-year Airport Master Plan, which was approved by the Regional Council in 2017.
"I am thrilled to be celebrating another milestone in this important project. Since this expansion plan was put in place in 2017, our airport has undergone impressive growth – not just in size and number of passengers – but in overall jobs and economic impact as well. We are very thankful for the support of our federal partners and the Canada Community-Building Fund to help make our vision a reality. We look forward to the next phase of development at the Region of Waterloo International Airport."
Work on the expanded departures lounge was partly funded by the Canada Community-Building Fund, marking the largest investment to date under the fund's Regional Airports category.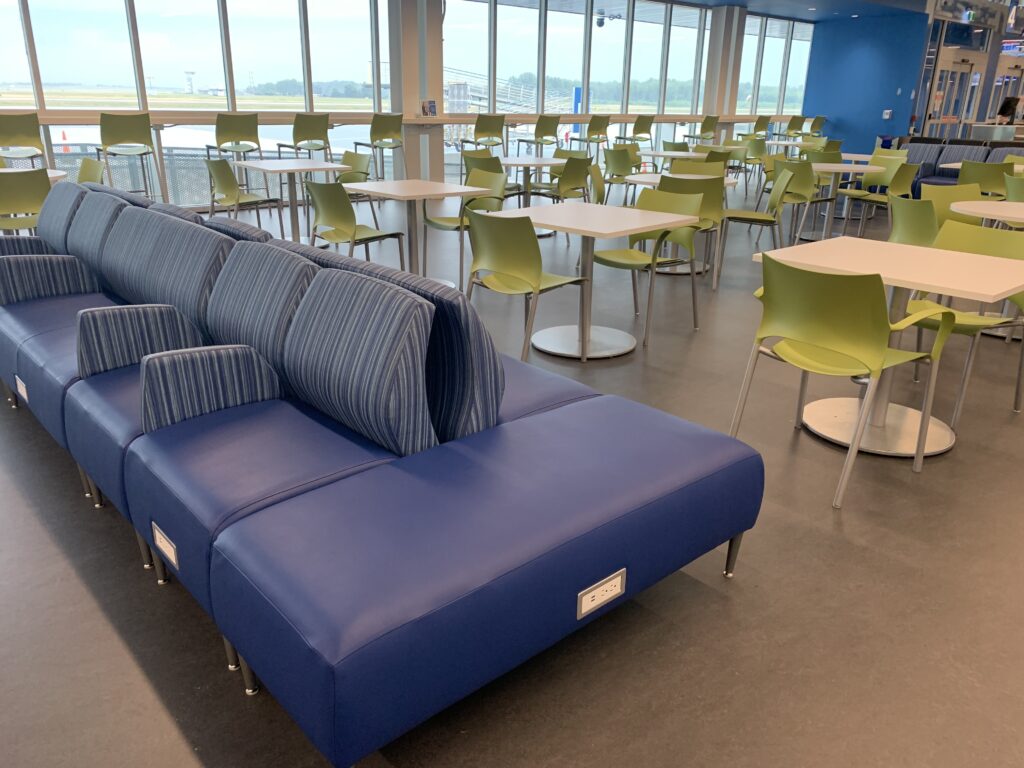 © Region of Waterloo
"Investments in transportation infrastructure is vital to ensuring residents and businesses are well connected. The work being done here is critical to the future of our region - our economy, and the way we travel. The new departures lounge will ensure the Region of Waterloo International Airport has the capacity to accommodate the increasing number of travellers to our region in a modern and welcoming space."
In July 2022, phase two of construction will begin on the existing terminal building. Self-service kiosks and common use airline counters will be installed to improve check-in, and a third security line will be implemented for passenger screening. In addition, a new baggage system with a self-service bag drop and expanded sort area will be implemented to streamline baggage handling.
Phase two of the project is anticipated to be completed in spring 2023.