Air Cargo Business at Newark Liberty Is Modernizing, Expanding to Meet Fast-Growing Service and Warehousing Demand in Dynamic Market
Newark Liberty in Line for Major Cargo Enhancements That Will Drive Industry Growth
The Port Authority of New York and New Jersey is building on a strong record of cargo operations across the agency with a major new initiative to expand its facilities at Newark Liberty International Airport, responding to a sharp rise in demand for additional cargo space and services.
The agency has issued a request for proposals (RFP) to pre-qualified firms to lease, operate and maintain two of the airport's major cargo buildings through renovations that will dramatically enhance Newark Liberty's air cargo operations. The airport is already a major international shipping hub for leading carriers such as FedEx and UPS. The move is part of the Port Authority's broader effort to transform its operations to compete in a dynamic, growing air cargo market.
"With the presence of robust distribution channels in the region, the Port Authority has a strategic objective to position its air cargo facilities at Newark Liberty to meet growing demand. COVID-19 has shifted the way products are moved from one market to the next, and our airports are uniquely suited to assist cargo operators."
Nationally, the air cargo business has rebounded from the impact of COVID-19 and is surging ahead, following an initial drop in early 2020. Volumes reached record levels in January 2021, up 1.1 percent over record-setting January 2019 numbers, according to the International Air Transport Association. At Newark Liberty, volumes in December 2020 showed a restoration of all cargo business initially lost during the pandemic. By comparison, commercial passenger volumes continue to fall well below pre-pandemic levels at all Port Authority airports.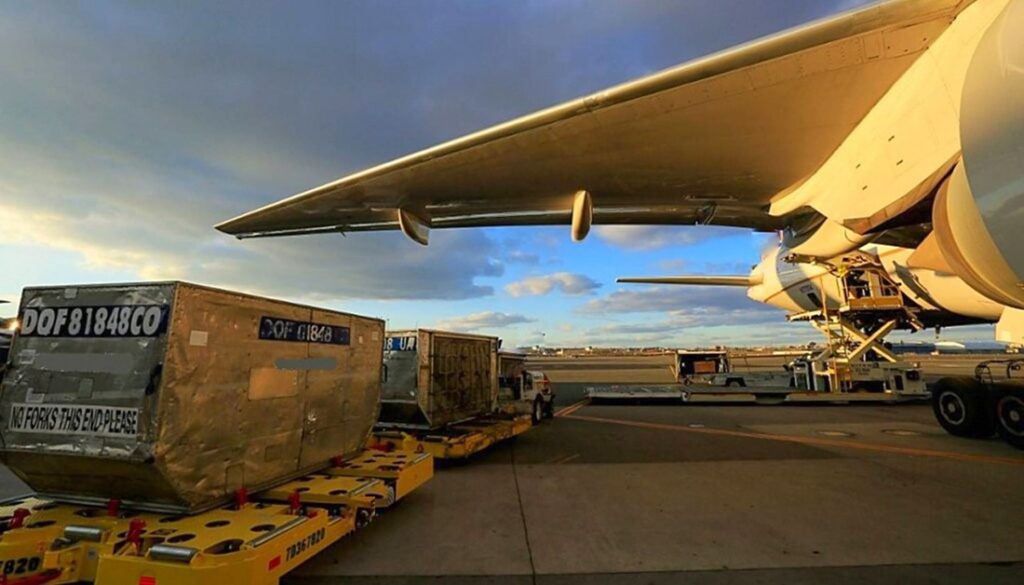 The local air cargo market remains a critical link in the global supply chain and a key driver of New York-New Jersey economic growth. Cargo supports 22,000 jobs, $4 billion in sales and $1.5 billion in overall wages throughout the Newark region. As customers and vendors increasingly turn to online outlets for commerce and goods, Newark has become the regional hub for small packages.
"These new cargo projects provide an exciting opportunity at Newark Liberty to expand cargo capacity and customize the delivery of world-class warehousing and services to help shape the future of air cargo services at the airport. This newly expanded capacity will lead to increased economic activity and create more jobs to help drive the region's economic recovery."
In addition, nearly 40 percent of cargo currently handled at Newark Liberty is carried in both domestic and international passenger flights. These modernized facilities together with other existing multi-tenant cargo facilities will offer additional facility choice and cargo connectivity to passenger terminals.
Newark Liberty is in the midst of an airport-wide redevelopment, of which the airport's cargo business in an essential ingredient. A new, state-of-the-art Terminal A is being completed on the south end of the airport. The Port Authority is moving closer to replacing the outmoded AirTrain Newark with the release of an RFP last week to four pre-selected design and construction teams.
This article was originally published by The Port Authority of New York and New Jersey.