Saudi Arabian Airlines (SAUDIA) and daa International have signed a memorandum of understanding (MoU) with Red Sea Global (RSG) to commence operations at Red Sea International Airport (RSI).
This will make SAUDIA the first airline to operate at Red Sea International Airport once it opens later this year.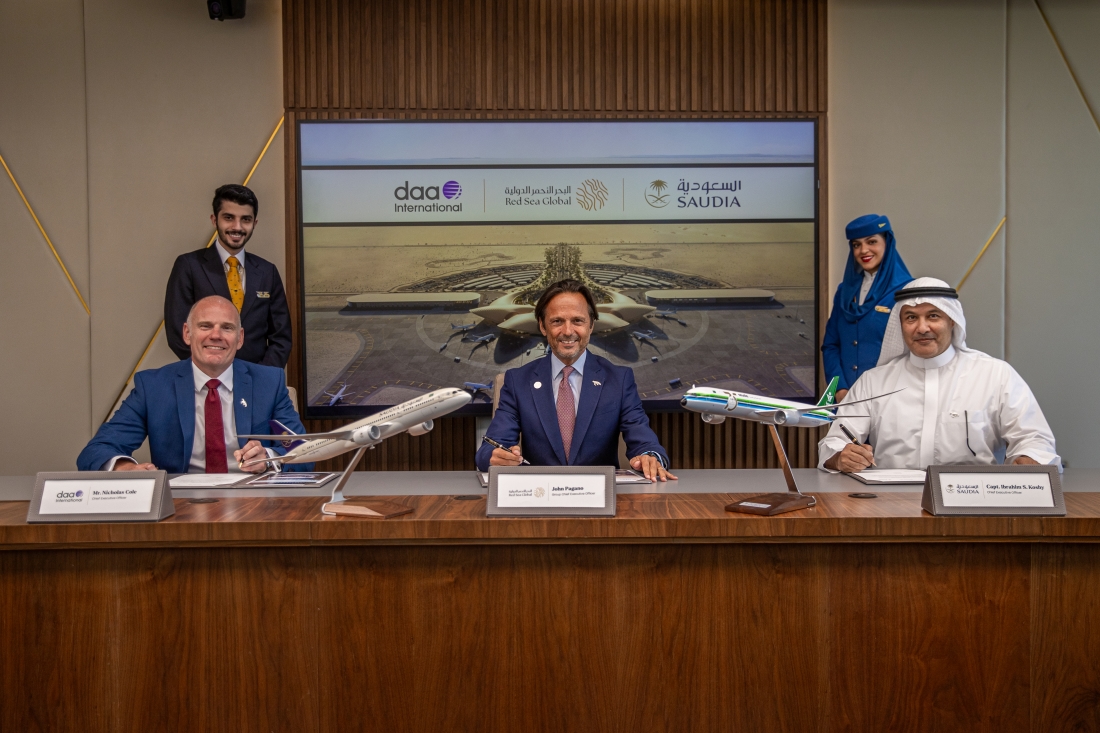 The new airport is part of RSG's regenerative tourism project. It will initially open for domestic flights to and from Riyadh and later Jeddah, before expanding international flights from 2024.
"In 2016, His Royal Highness, Prince Mohammed bin Salman, set out a vision for the Kingdom of Saudi Arabia. A vision for a thriving country, one that was recognised as a global hub, where people from all around the world would come to experience the best of Saudi culture, hospitality and nature.
"When the first commercial flight lands at Red Sea International, it won't just be a point of personal pride for Red Sea Global. It will be a milestone moment for the Kingdom of Saudi Arabia, in making that vision a reality. It is fitting, therefore, that the Kingdom's flag carrier, SAUDIA, will be first to operate from our destination."
Under this MoU, SAUDIA will commence regular scheduled services to and from Red Sea International Airport.
In addition, it will work with daa and RSG to research the use of Lower Carbon Aviation Fuel (LCAF), Sustainable Aviation Fuel (SAF) and electric vertical take-off and landing (eVTOL) aircraft to reduce emissions from air travel to and from the Red Sea destination.
The agreement expands on daa's existing relationship with RSG as the operator of RSI. daa will continue to manage the airport and will work with SAUDIA on operations such as the allocation of airport gates and counters.
"Red Sea International is a new gateway for travellers to experience the wonders of Saudi Arabia. Bringing our unmatched airport management expertise, we will work with RSG and SAUDIA to ensure RSI delivers a truly unique experience for all who pass through it."