The Red Sea Global (RSG) has announced that its new international airport is on track to start passenger operations in 2023 as part of a regenerative tourism programme on the northwest coast of the Kingdom of Saudi Arabia.
The Red Sea International Airport (RSI) will serve tourists visiting over 90 untouched islands, beaches, volcanoes, desert dunes, mountain canyons and historical cultural sites within THE RED SEA development.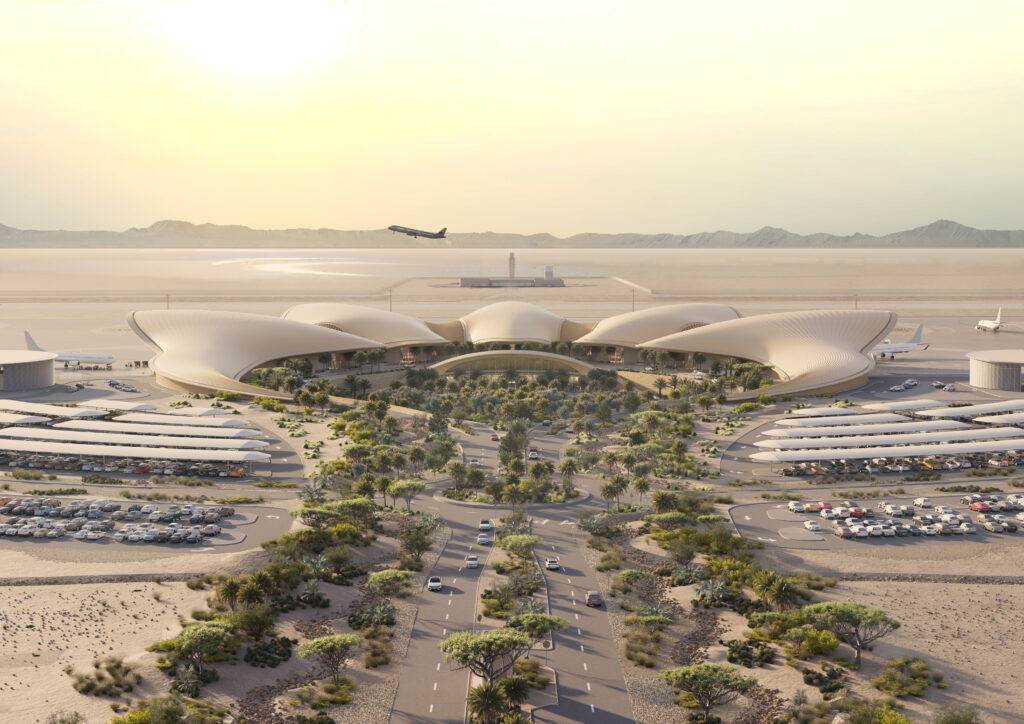 The new international airport has been designed by Foster + Partners RSG and will be operated by daa International under an agreement worth nearly 1 billion SAR (266 million USD).
THE RED SEA and AMAALA have also announced the appointment of Reem Emirates Saudi to construct the façade and roof shell of the  airport's landside facilities.
"Not only is the airport sustainably designed, but aesthetically it takes inspiration from the forms of the surrounding desert, the green oasis and the sea. The roof shell, which Reem Emirates Saudi will deliver, typifies this, with dune-like pods radiating out from the centre, providing an arresting welcome as guests first arrive to THE RED SEA from above."
The entire airport will be run by renewable energy.
It will feature five mini-terminals, which allow areas to be closed during slower periods, reducing the need to power all sections and waste energy.
In addition to this international airport, a local mobility plan has been initiated to promote shared transport fuelled by electric and hydrogen, while also favouring autonomous vehicles.