Lithuanian Airports has selected Eikos Statyba as the contractor to build the new passenger departure terminal at Vilnius International Airport (VNO).
The total value of the contract is 41.5 million EUR.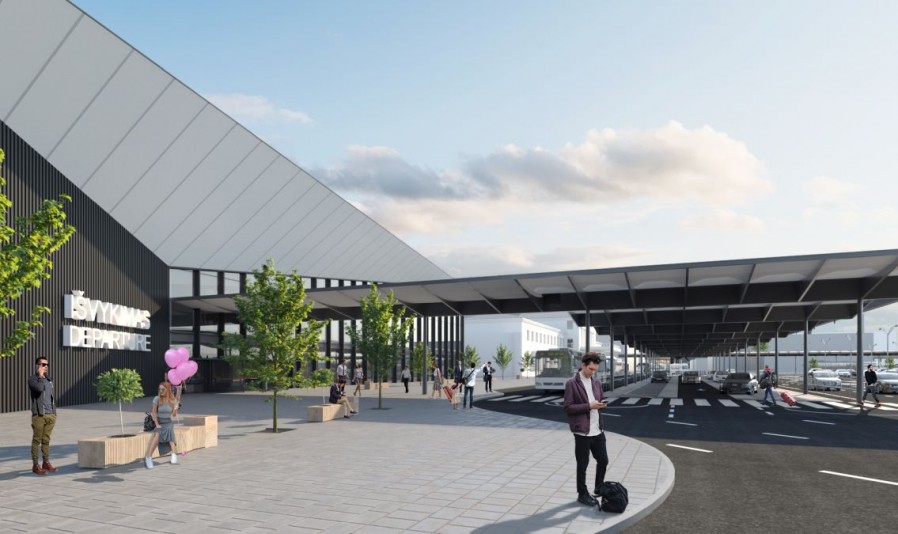 Under this agreement, Eikos Statyba will build an energy-efficient departure terminal with a total area of more than 14,000 square-metres.
This will increase the total area of Vilnius Airport's terminals by a third and will more than double its passenger capacity from 900 to 2,400 passengers per hour.
"As aviation moved from recovery to growth, investment in the new terminal was essential. The capacity of the old terminal is no longer sufficient to meet demand. We forecast that by 2030 we will be handling around 10 million passengers, so the arrival of this terminal is one of the stages of preparation for the growing passenger flows."
The new building will include a self-service check-in area; common public spaces; commercial areas; airline offices; and all the necessary technical areas, such as baggage screening and engineering systems.
"Lithuania's main airport must be convenient for passengers, meet international standards and perform its functions properly. The new terminal at Vilnius Airport will make a significant contribution to the development of the aviation sector, opening up new capacity opportunities. As passenger traffic at the airport grows, it is important to ensure comfortable service conditions that meet modern standards."
Prior to the outcome of this public procurement procedure, Eikos Statyba had won an earlier tender. However, the contract was not signed due to the geopolitical situation and the consequential increase in construction and material costs.