Changi Airport has announced plans for its upcoming Terminal 5 to prepare the airport for the potential of future pandemics.
First announced in 2013, construction on Changi Airport's Terminal 5 was paused for two years due to the Covid-19 pandemic.
During this time, the Ministry of Transport (MOT), the Civil Aviation Authority of Singapore (CAAS) and Changi Airport Group (CAG) reviewed the terminal's design to make it more resilient and sustainable to future contingencies.
Due to the industry's continued recovery from the pandemic, work on realising these designs has now begun. This follows an announcement from Singapore's Minister for Transport that construction will resume on the new terminal this year.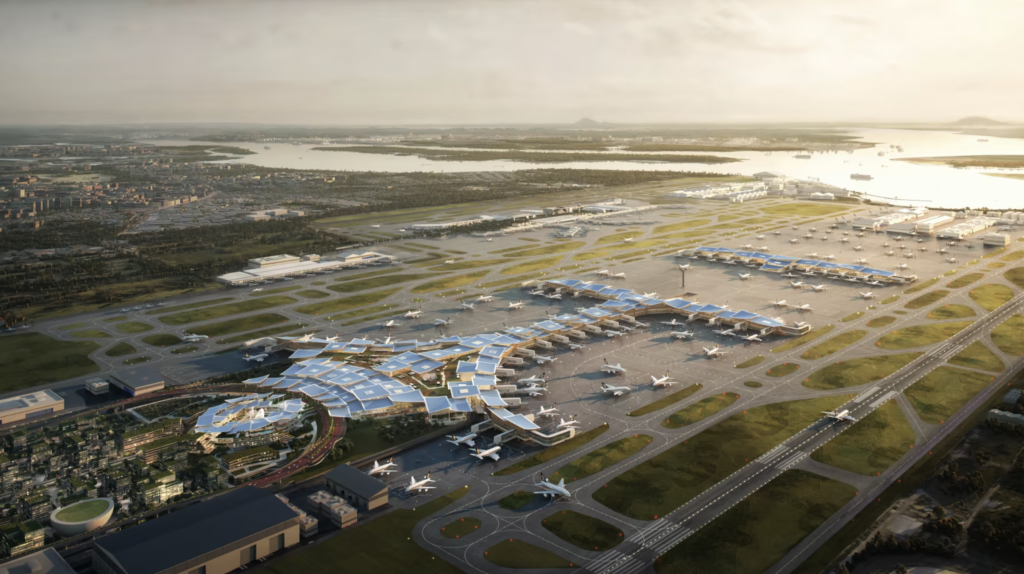 The terminal will be built in two phases in line with traffic growth. Once complete, it will be able to handle approximately 50 million passengers each year.
The new facility will incorporate several features that will enable the airport to more efficiently handle future pandemics.
For example, it will be built with the flexibility to operate as smaller sub-terminals when needed, with space that could be converted into testing facilities or areas to segregate high-risk passengers.
In addition, specialised features to reduce the spread of diseases will be deployed, such as contactless systems at passenger touchpoints and enhanced ventilation systems that can be activated during a disease outbreak to increase the use of fresh air.
Changi Airport's new Terminal 5 will also make use of technology to automate and digitalise airport operations. This could include deploying autonomous vehicles to support baggage and cargo transport, as well as using robotics for baggage handling.