Taxilane Concrete Replacement Project Completed Ahead of Schedule at LAX
By taking advantage of reduced traffic and working together with airline partners in Terminals 4 and 5, Los Angeles World Airports (LAWA) was able to complete a major airfield improvement project – installing new concrete on Taxilane C9, which serves 12 gates at Los Angeles International Airport (LAX) – more than week earlier than anticipated.
"Since the beginning of the COVID-19 pandemic, Los Angeles World Airports has focused on utilizing the reduction in air traffic to expedite and find efficiencies in construction and repair programs, and the full reconstruction of Taxilane C9 is one example of how we've strategically used this time to create a long-term benefit to our airport. Thanks to strong relationships with our airline partners and thoughtful planning and implementation by our construction and operations teams, we were able to deliver this project ahead of schedule and with limited disruption to our operations."
Work on the $2.85-million project began in late January, only two months after getting approval from the Board of Airport Commissioners, a much shorter planning period than similar projects have required.
Taxilanes are used by aircraft to travel between the taxiway/runway complex and their gates.  As aircraft have gotten heavier and use of the taxilanes at LAX more frequent, occasional asphalt repairs are completed. After being repaired several times, a long-term solution was needed for Taxilane C9.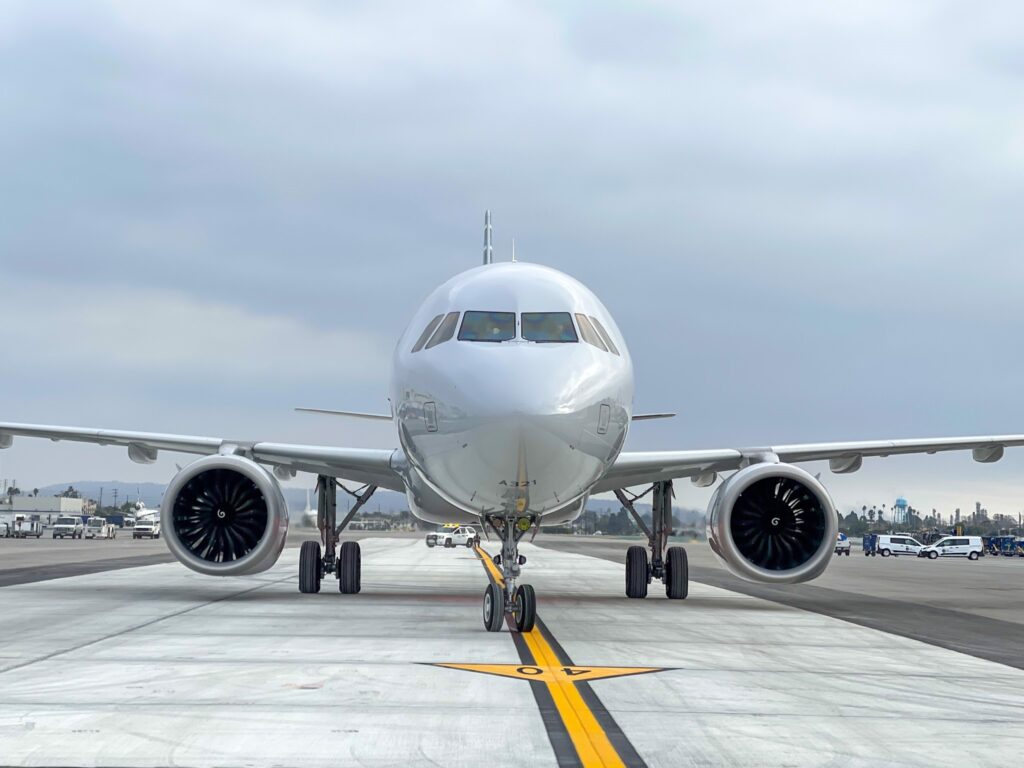 Sully-Miller Contracting Company performed the work, replacing a 60-foot-wide section of the full length (882 feet) of the taxilane. The new concrete section is 19 inches thick, on top of 8 inches of new base material. Adjacent to the new concrete, the contractor replaced 11 feet of asphalt that is 6 inches deep.
Work took place 24 hours a day to complete the project in the shortest amount of time possible. The taxilane reopened Tuesday afternoon, more than a week ahead of the Feb. 19 scheduled completion date.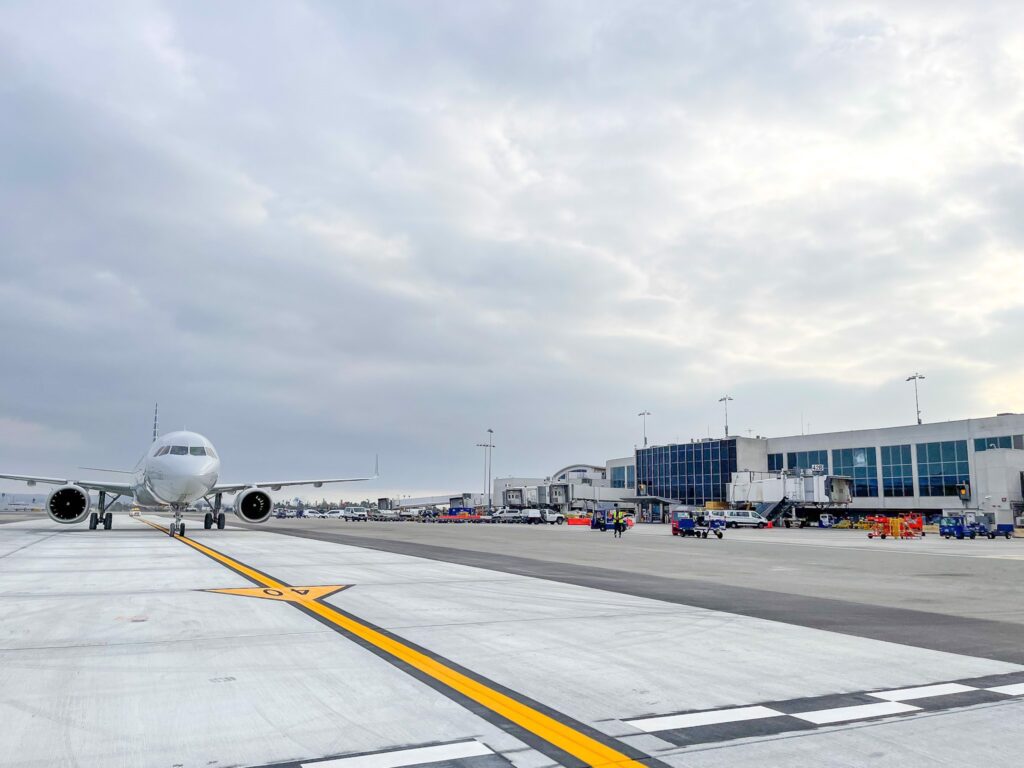 © Los Angeles World Airports and Thomas Neylon, American Airlines
Construction activity such as this can have considerable impact on airport operations. When a taxilane is closed, aircraft must use alternative facilities, which can be inconvenient for airport passengers. LAWA worked together with the Terminal 4 and 5 airlines to reduce the impact of the work, both by speeding up the construction and eliminating the need for any displaced aircraft to use the West Remote Gates.
LAWA Airport Ops, the LAWA Airport Development Group Engineers, and LAWA Maintenance Field Paint Crew worked together to temporarily modify the Gate 57 markings to allow smaller aircraft to park at Terminal 5 during construction. In addition, space was available at the Tom Bradley International Terminal, and American Airlines briefly reopened its Eagle Terminal to help create the least-impact possible.
This article was originally published by Los Angeles World Airports.