The Nordic Investment Bank Continues to Finance Helsinki Airport Expansion
NIB and the Finnish airport company Finavia Corp. have signed a 15 year loan agreement of EUR 25 million to finance the fourth and final phase of the strategic investment programme, which includes the extension of the Terminal 2 at Helsinki Airport.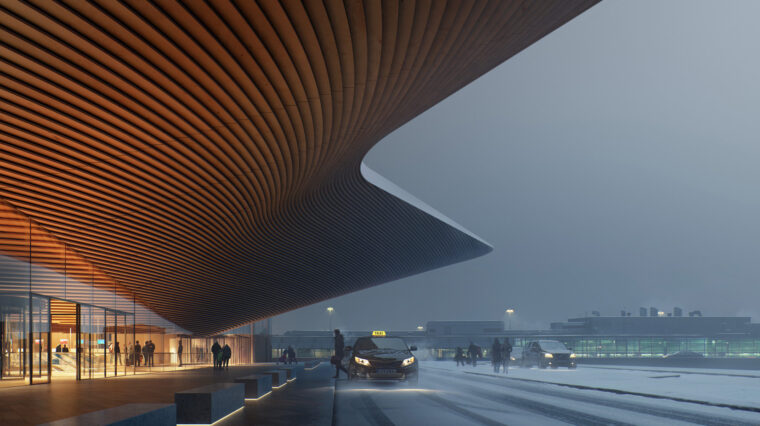 The airport has been undergoing extensive work since 2014 to expand and upgrade the site. The total investment volume amounts to approximately EUR 1 billion, and NIB has already contributed a loan of EUR 150 million in 2015. NIB is now contributing a further EUR 25 million to the financing of the expansion and modernisation of the Terminal 2 at Helsinki Airport.
The goal of Finavia's giant investment programme is to develop services and customer experience and strengthen the competitive position of Helsinki Airport as a significant European airport serving as a Europe-Asia hub. As part of the fourth and final phase of the investment programme, the existing Terminal 2 is currently being upgraded. The investments will significantly increase the passenger capacity of the airport as well as improve the terminal's facilities available for check-in, security control and baggage handling and claim.
André Küüsvek, President and CEO of NIB, said:
"The development of the Helsinki Airport is a long-term investment that aims to future-proof the operations of this significant Nordic air traffic hub. It is also remarkable that all Finavia's airports, including the Helsinki Airport, are considered carbon-neutral and the company is now working towards net zero emissions."
The COVID-19 pandemic had a significant impact on operating conditions for Finavia and the entire aviation sector. Nevertheless, Finavia has continued with Helsinki Airport's strategic development programme as planned.
These long-term investments support the success of the entire airport network and contribute to the prosperity of the Finnish economy. The investment will also increase Helsinki Airport's capacity. The investment programme as a whole is expected to be completed by 2023.
Finavia manages and develops 20 airports in Finland, and is wholly owned by the state of Finland. Helsinki Airport is an important transfer hub, especially for Asian transit passengers. Finavia's own airport operations reached carbon neutrality in 2019. Helsinki Airport became carbon neutral in 2017.
This article was originally published by the Nordic Investment Bank.