Pollite are a global leader in fibreglass frangible structures for airfields.
We manufacture a range of standard and bespoke frangible solutions to comply with ICAO and FAA requirements. Our fibreglass structures were one of the first to undergo full impact testing and we continue to play a leading role in the development of airfield safety worldwide.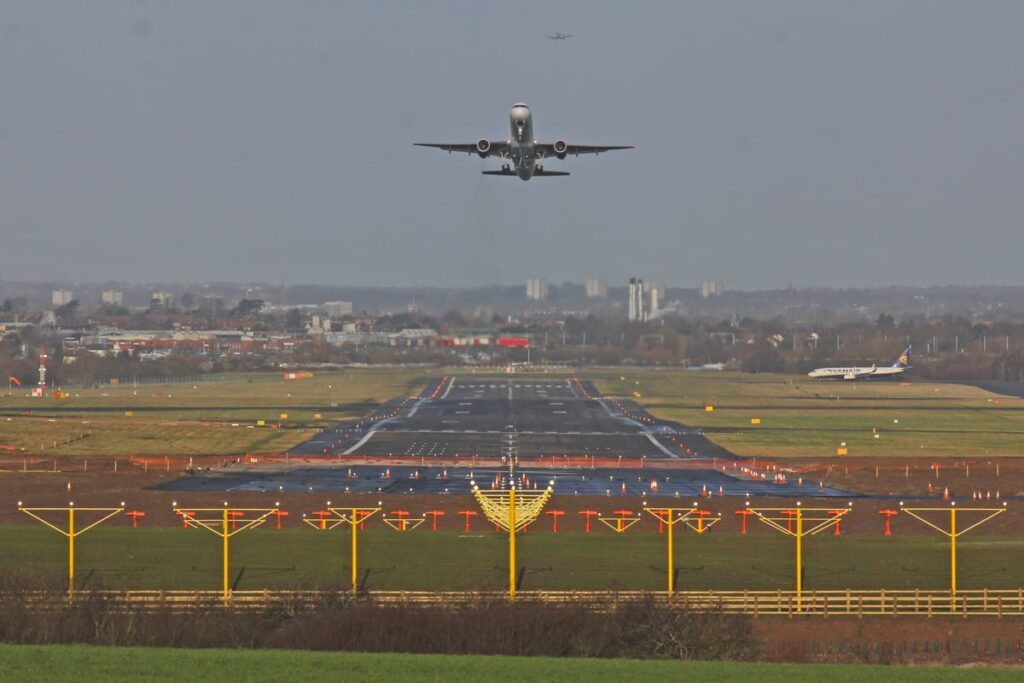 Where Are We Based?
Our custom-built manufacturing facility is based in the UK where we design and manufacture every single Pollite mast, as we have for over 40 years. We have the onsite facilities and experience to manufacture a wide range of standard and bespoke solutions for use at airports.
Pollite has the staff, resource, technical knowledge and manufacturing expertise to take on large scale international projects. Continuous research and development from our UK manufacturing plant ensures our products are always improving.
Our Products
Our products are unlike any other fibreglass masts in their composition, and careful control of the manufacturing process ensures every mast is ICAO compliant.
Our product range includes:
Approach masts
Wind Direction Indicators
Anemometer Masts
Fully bespoke AWOS Systems
Frangible Fencing
FOD Towers
Frangible ILS Structures
Signage
Bespoke requirements
Our products have the following features:
Non conductive
No magnetic/radio interference
Fully lowerable for easy maintenance
Easy to install
Resistant to:
Jet blast, extreme wind speed, loading and vibration
Salt spray and temperature extremes
UV sunlight via the use of protective gel coat
Oxidisation and corrosion
Safety Standards and Compliance Testing
We work with globally recognised testing specialists to ensure our products consistently comply to ICAO and FAA requirements. We not only aim to meet safety standards and compliance; we strive to exceed them.
Pollite have undertaken a comprehensive range of full scale impact and deflection tests in accordance with ICAO and FAA requirements. As an FAA certified equipment manufacturer, our production and quality procedures are rigorously audited every six months by a leading testing house. Whilst complying fully with ICAO and FAA requirements we also play a significant role in developing frangible technology for the future of airfield safety.
All components are tested to make sure that they do no deteriorate under intensive UV rays and that they are suitable for use in environments with a high salt content in the atmosphere. Due to their exposure to some of the most extreme temperatures in the world all fibreglass components have been performance tested to temperatures below -45 degrees C (-49 degrees F).
This article was originally published by Pollite.