YFC Terminal Expansion Completed
Ahead of schedule and under budget, the Fredericton International Airport is now modernized, expanded, and ready for service to resume
The Fredericton International Airport (YFC) has completed construction on its much-anticipated terminal expansion project. The new YFC will be a cornerstone of economic recovery, creating a strong impression on first-time visitors to our region while offering locals a comfortable, convenient gateway for business and leisure travel. With improved amenities and security as well as additional space for public health precautions such as physical distancing, this modernized terminal building is ready for the future.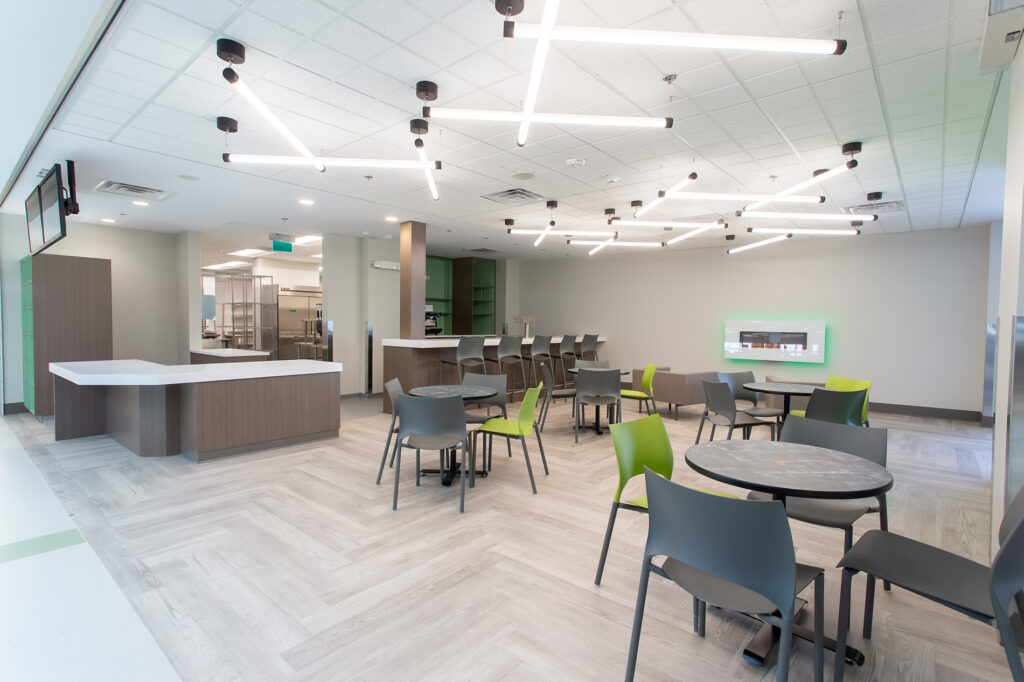 A record 427,085 travellers used the airport in 2019, and YFC's consistent year-over-year traffic growth made it the fastest-growing airport in the Maritimes between 2010 and 2019. That growth, combined with evolving security requirements, had stretched the existing terminal building well beyond its intended capacity of 200,000 passengers per year.
"As we emerge from the COVID-19 pandemic, it will be more important than ever for our province to showcase what a tremendous place New Brunswick is to live, work, and play. This bright, modern airport will play a key role in our economic recovery."
Although the COVID-19 pandemic emerged at the mid-point of the project, the terminal expansion was completed under budget and four months ahead of schedule. Under the leadership of Mathers Project Management Consulting and BIRD Construction the project was able to continue smoothly. Enhanced health protocols were implemented at the beginning of the pandemic. Employing primarily New Brunswick firms and workers, the project was able to continue construction with minimal disruptions to its labour force.
"Mathers Project Management Consulting and BIRD Construction have done a tremendous job here at YFC, and we are grateful for their dedication and expertise. Their leadership enabled us to keep this project moving throughout the pandemic, employing hundreds of New Brunswickers and preparing our region for the upcoming economic recovery."
The YFC expansion project was a partnership between the Fredericton International Airport Authority, the Province of New Brunswick, and the Government of Canada.
Travellers will be pleased to discover that the new terminal offers enhanced food service options. Local business Chess Piece Patisserie and Café was selected as the food service provider, and will serve its signature coffee, desserts, and meals along with local craft brewery products. The new terminal features a café inside the departures lounge, which will open once air service resumes.  When pandemic restrictions are eased, an additional café will be open in the Arrivals area serving both travellers and the community.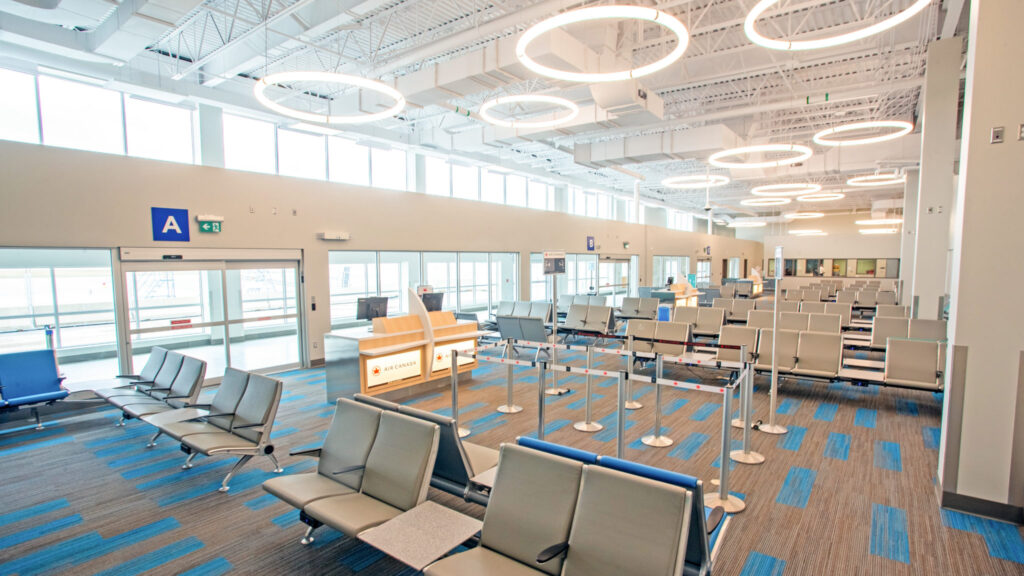 © Fredericton YFC International Airport
Due to the travel restrictions associated with the COVID-19 pandemic, scheduled air service has been temporarily suspended at YFC. The airport authority continues to work with airlines and provincial and federal governments to ensure that air service is restored when the time is right.
New café location in the departures lounge and upgraded café in the arrivals area, featuring local craft beer, espresso beverages, and food prepared by Chess Piece Patisserie and Café.
Ample plugs and USB ports throughout the terminal to allow travellers to charge their devices and stay connected.
Upgraded male and female washrooms, private washrooms for families or individuals of any gender, and nursing rooms.
Children's play area located next to the café in the departures lounge.
Natural light throughout the terminal.
Additional space for air carriers, and flexibility to move designated check-in counters as needed.
Improved security, including appropriate space for security screening lines and additional cameras throughout the building.
Airside corridor allowing passengers to exit and enter the building closer to their aircraft.
Additional space in all areas for passengers, allowing for physical distancing.
Upgraded baggage handling facilities.
This article was originally published by Fredericton YFC International Airport.