A New Attraction at Frankfurt Airport: Fraport Visitor Center Opens on August 2
Around 30 innovative and interactive exhibits – Opportunity to experience Germany's largest aviation hub in an entirely new way
A new attraction is opening on August 2 at Frankfurt Airport: the multimedia Fraport Visitor Center in Terminal 1, Hall C, will welcome its first guests just in time for the summer travel season. Its wide range of interactive exhibits allows visitors of all ages to experience the fascinating world of aviation up-close.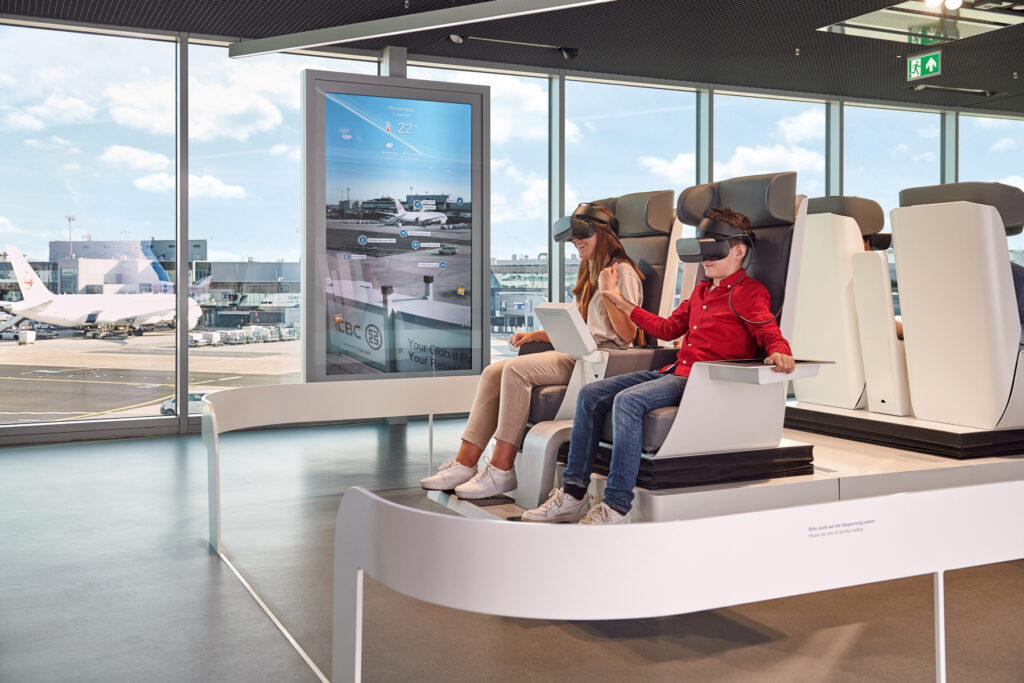 On 1,200 square meters of floor space, around 30 innovative exhibits offer an exciting glimpse behind the scenes at Frankfurt Airport and of aviation in general. Visitors not only learn about the airport's day-to-day operations; they also have the opportunity to review its history, discover aviation technologies, and consider the future of flight.
The exhibits invite guests to interact and immerse themselves. In one game, visitors put their marshalling skills to the test by guiding an Airbus A320neo to its parking position. A further highlight is a virtual-reality ride through the airport's baggage handling system.