Airlines and Airports Must Adapt to Passenger Demands for Sustainable Travel
Taking faster action to reduce our industry's environmental footprint is essential to mitigate the impacts of climate change while also delivering significant business benefits and financial savings. With more and more passengers, particularly younger generations, seeking sustainable travel options, as evidenced by YouGov and other consumer research, airports and airlines will need to respond to these growing demands to keep up in a highly competitive and cost-challenged industry.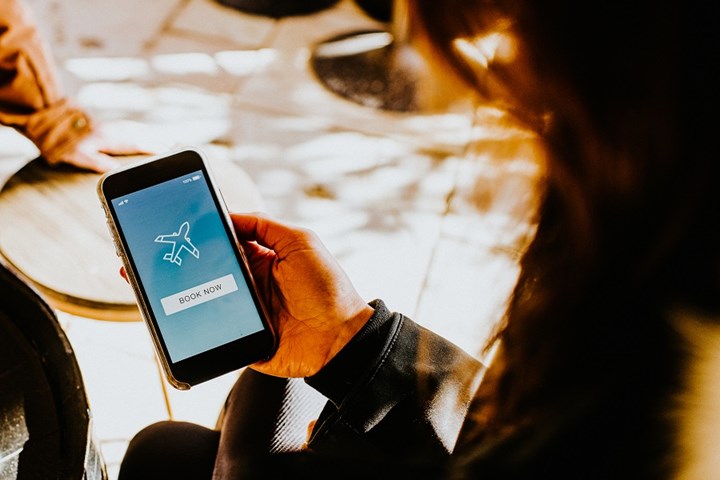 Recent Developments
Before the pandemic, the aviation industry was under increasing public pressure to reduce its carbon footprint further, as seen with the prevalence of the flight shaming movement. As borders closed and planes were grounded at the peak of the virus in 2020, aviation emissions plummeted, as did airport and airline revenues.
With the return to travel following COVID-19, and travel expected to rise beyond the 2019 peak, aviation emissions will inevitably rise beyond 2% of global CO2 without mitigation. The landmark Intergovernmental Panel on Climate Change (IPCC) Report released in 2021 has warned of a climate catastrophe if the world does not take faster action to reduce emissions.
The recovery of travel has, in fact, proven to be an opportunity for aviation to build back greener and leaner. In 2021, the aviation industry committed to becoming carbon net-zero by 2050, supported by new technology, including sustainable aviation fuels, new electric and hydrogen aircraft, and operational and infrastructure improvements.
Intermodal transport is also a recent and rising development in Europe, helping travel become more sustainable and cutting domestic emissions. For example, in 2021, France announced it would ban short-haul domestic flights where the same journey could be made by train in under two and a half hours.
The Passenger Perspective
SITA's 2020 Passenger IT Insights, which surveys passengers to understand their IT preferences, reveals that 80% of passengers said they were at least 'somewhat' concerned about climate change – with nearly four in 10 saying they were 'extremely' concerned. We expect climate concerns will continue to increase in importance among passengers.
Rising passenger demand for sustainable travel choices presents real opportunities for aviation. In the same 2020 study of passengers, there was high interest in 'green airport infrastructure' and the 'use of new IT solutions' to increase efficiency at airports and for airlines.
The Technologies Supporting Sustainable Aviation
Getting a head start by leveraging the right technologies to make flying more sustainable is one way for airlines and airports to differentiate their business to attract passengers in a highly competitive environment.
SITA's latest Air Transport IT Insights report, an annual technology trends survey of IT decision-makers in aviation, reflects that many airports and airlines have responded to passenger preferences for greener infrastructure and operations. Most airports, for example, have already implemented smarter and more sustainable infrastructure initiatives. The survey also reveals that a new priority for many airlines is using new IT and telecommunications for sustainability – solutions to optimize flight trajectories, for example.
SITA's own trajectory guidance solution, OptiFlight, is helping airlines to make fuel, cost, and carbon savings. The application recommends shortcuts based on historical flight data and indicates possible fuel, carbon, and time savings. Airlines like Transavia, for instance, have saved 70 tons in fuel and 223 tons of CO2 per aircraft tail using modules of this solution.
Of course, carriers can achieve even greater efficiencies and positive results by integrating complementary applications that allow them to share information with each other. Combining OptiFlight with applications like eWAS Pilot, the real-time weather monitoring tool used by 67,000 pilots today, and the digital flight briefing tool FlightFolder, empowers airline pilots to make more informed re-routing decisions. Greater confidence with the tools and the results will enable higher adoption and the implementation of more of the optimization recommendations made by OptiFlight. The combined solutions also provide a more environmentally-friendly, safer, and more comfortable passenger experience.
There are several ways that technology is helping with the emission reduction efforts for airports too. For example, SITA has developed an innovative emissions calculation tool that measures the more complex and typically biggest part of an airport's emissions, known as Scope 3, which is under trial at Palermo Airport. A better knowledge of emissions can then better inform optimization decisions around the airport. And this is where technologies like airport management systems can help deliver greater operational efficiencies and manage emissions in areas such as aircraft turnaround, and runway and resource management.
Airports and airlines have a real opportunity to leverage today's cutting-edge emission-reducing technologies to support their carbon net-zero by 2050 journey. As well as delivering more immediate cost and carbon savings, the ability to retain and attract more eco-conscious passengers may prove to be a real competitive advantage in the long term.
This article was originally published by SITA.