Aeropuertos Argentina 2000 (AA2000) is implementing Veovo's Passenger Predictability technology at two of Argentina's busiest airports, Aeroparque Jorge Newbery (AEP) and Aeropuerto Internacional Ezeiza (EZE) to optimise operations and improve passenger flow.
Veovo's AI-powered cloud software measures passenger movements and provides predictive insight into customer behaviour. By collecting data from multiple sensors and data sources, the analytics platform delivers valuable metrics such as occupancy, predicted wait times, and lane productivity, allowing the airports to enhance the efficiency of passenger processing.
By integrating this data with live queue wait-time information displays and airport apps, passengers are also be able to access accurate information to help reduce unpredictability throughout their airport experience.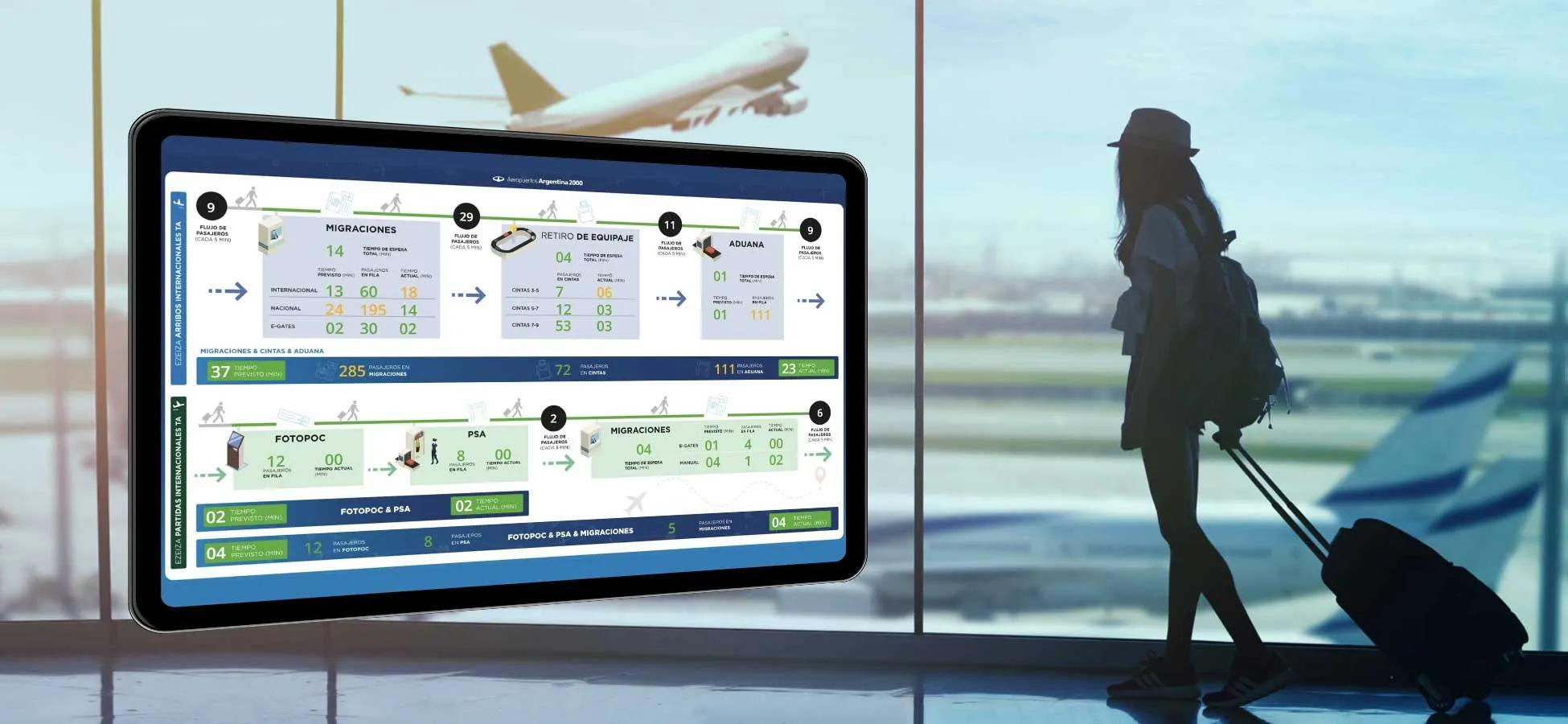 "This technology allows Aeropuertos Argentina 2000 to have complete passenger flow visibility, helping us make informed decisions to deliver a better-quality passenger experience. This is a key step in the AA2000 strategy to develop a smart and digital airport."
AEP and EZE are leveraging Veovo's Passenger Predictability solution to optimise operations and improve passenger flow throughout various locations, including security, immigration, and border control.
The Argentinian airports join other major airports such as JFK, Amsterdam Schiphol, Auckland, and London Gatwick, who have already adopted Veovo's flow analytics solution, enabling them to accurately plan operations and make intelligent real-time decisions.
"Keeping passengers moving smoothly through busy processes is key to running a successful airport and providing a memorable travel experience. With the Veovo platform, operators can build more robust, data-driven plans while also making smart decisions on the go. Aeropuertos Argentina 2000 is already seeing the benefit of the insights provided to predict bottlenecks and take proactive action at its two busiest airports, and we look forward to continuing to help them deliver predictable journeys for their customers."