Auckland Airport has revealed detailed plans for its upcoming 100-store retail centre.
The 200 million NZD (126 million USD) outlet centre, named Mānawa Bay, is scheduled to open in 2024.
The facility will span 24,000 square-metres and will be built on the former Aviation Golf Course. This location is easily accessible by public transport and is just four minutes from Auckland Airport's terminals.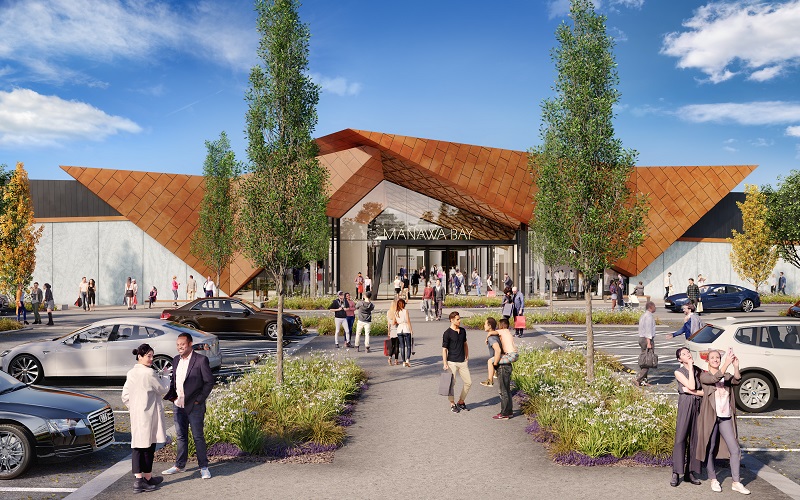 "This will be New Zealand's first ever premium purpose-built outlet centre, focused on the best international and local brands and to offer an unrivalled shopping experience to customers. We know from overseas airport fashion outlet centres that these are a proven and resilient retail model and a go-to destination for shoppers. We can't wait to open the doors in 2024."
Auckland Airport has partnered with TRCB Architects to design the new retail centre.
Detailed design work is currently underway on the centre's interior, which will include three entrances and a figure-of-eight layout for easy navigation.
Mānawa Bay will be built with sustainable design principles, as Auckland Airport is hoping to achieve a 5-Star Green design and build rating.
Over the past two years, Auckland Airport has invested 160 million NZD (100 million USD) in upgrading its core roading network, as well as developing plans for its new Transport Hub. These improvements will make it easier for both shoppers and passengers to reach Auckland Airport.