Lagardère Travel Retail Opens for Business in Peru
Lagardère Travel Retail is thrilled to announce the opening of three Aelia Duty Free stores at Jorge-Chávez International Airport in Lima, Peru, under a ground-breaking profit-sharing agreement concluded with Lima Airport Partners (LAP) last year. These openings mark the very beginning of the Group's operations in Latin America, which will shortly be followed by several F&B openings in Santiago de Chile's airport.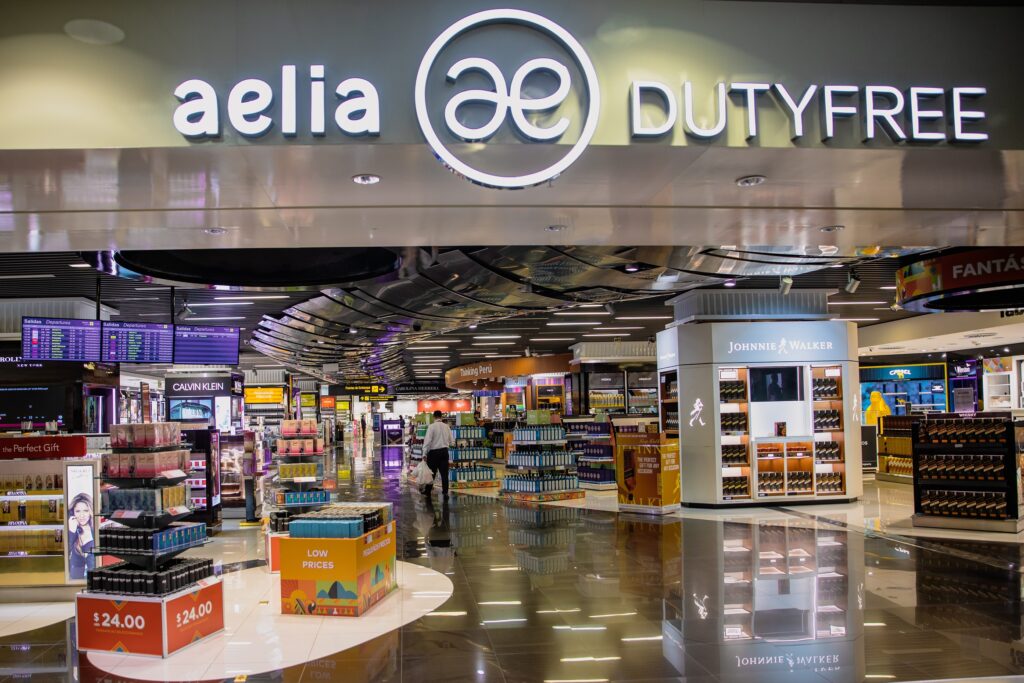 From today, passengers passing through Jorge-Chávez international airport will be able to shop in one of three Aelia Duty Free stores, over a total commercial surface of 3,000 sq meters, at departures and arrivals.
The stores will feature all Duty Free core business categories, travel accessories, souvenirs and snacking. Lagardère Travel Retail's differentiating approach is to combine the highest international standards with a commitment to promote and leverage local expertise and know-hows. The company will capitalize on the global Aelia Duty Free brand to improve passenger experience and diversify the offer within the airport. Over the next few months, Lagardère Travel Retail and LAP will work closely together on further developments by leveraging existing infrastructure and embedding key features of the Aelia concept in the stores we are taking over.
In line with the airport's innovative renovation plan, Aelia Duty Free plans to feature a significant "sense of place" dimension with a broad range of local brands and products to give passengers a first or last taste of what the unique Peruvian culture has best to offer. The local offer makes up 15% of the total product range, with over 800 product references. In total 15 new local brands have been added to the portfolio and Lagardere Travel Retail is planning to further extend this local range by adding more than 20 new local brands in the coming months.
"It has been a great challenge to start operations in just a few months and we are so happy to finally be open to passengers traveling to and from Lima. We are very grateful to our partners at LAP for such a fruitful collaboration and for their support. Our mutual understanding and shared vision delivered value far beyond the terms of our contract! We have opened our office in Lima four months ago with four staff and we have built a dynamic team of 120 staff ready to provide the highest standards of customer service to passengers. Our focus for the coming months will be to enhance the customer experience and bring the best of Peru to Lima Airport!"
In line with the group's CSR pledge to support local producers and economies, the Aelia stores are committed to best champion the "Peru" brand: in addition to the 100 jobs being created locally to run the operations, the staff will include 20 young people from the "Tu Futuro" programme, developed by LAP in partnership with the Association Forge to promote the employment of the youth in the Callao region where the airport is located. Over 40 local suppliers have been referenced, staff uniforms and shops furniture are 100% manufactured locally.
The strong assets which have built Aelia Duty Free brand's recognition and success globally will also all be available in Lima: an unrivalled range of international brands, animations and experience for travelers.
"We are very glad to start operations of the Aelia Duty Free stores at Jorge Chávez Airport, hand in hand with an experienced and renowned company as Lagardère Travel Retail, also being a strategic partner for LAP's business relationships and new business models. This alliance responds to our commitment to offer a unique and innovative experience to passengers, with rapid responses to user needs, adapting to the new and changing demands of the industry."
Lagardère Travel Retail has been awarded the exclusivity of Duty Free operations at Jorge-Chávez international airport by LAP in July last year, with a long-term concession contract based on profits sharing. This deal marked the first large-scale materialization of a business model that has been widely discussed in the industry to better balance risks and benefits between parties as well as to unleash growth potential.
This article was originally published by Lagardère Travel Retail.