World's Largest Aelia Duty Free Store Opens in Rome
Lagardère Travel Retail and Aeroporti di Roma (ADR) are thrilled to announce the official opening of the largest store of the world-renowned Aelia Duty free brand. Opening after a large-scale refurbishment of the airport's Hub East terminal, the store focuses on offering unique customer experiences, over nearly 3,000 sqm of commercial surface.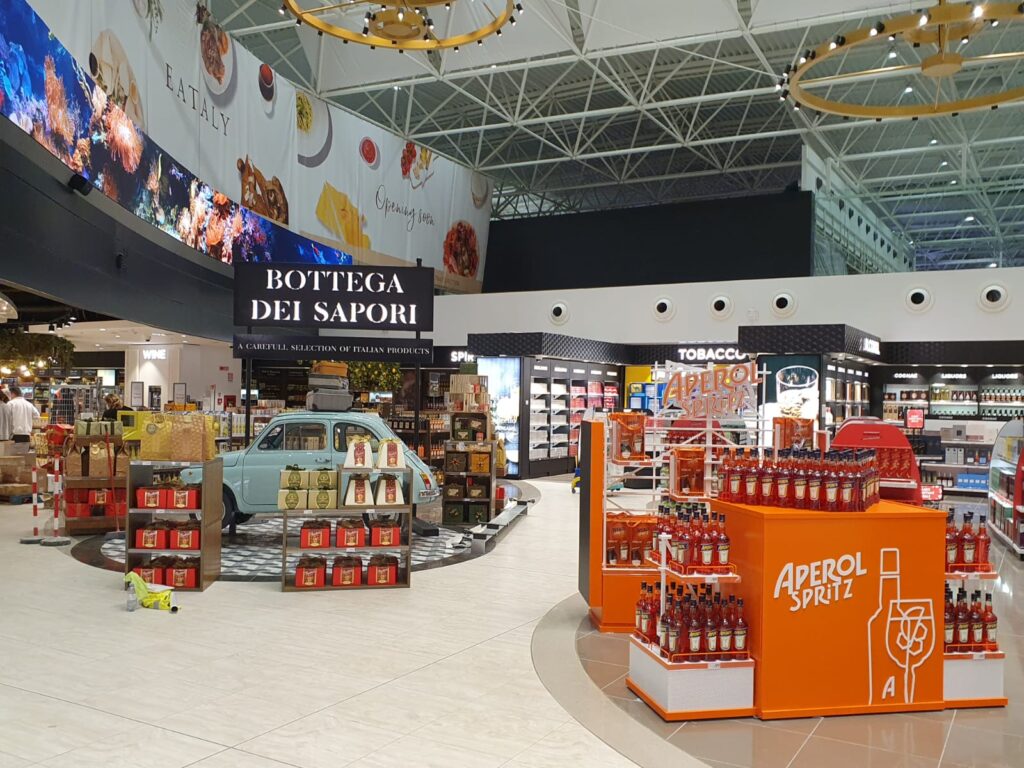 In the brand new environment of Rome Fiumicino's Hub East terminal (Terminal 1), Lagardère Travel Retail is bringing the globally-recognized, award-winning Aelia Duty Free concept to a new level to create unique experiences for travellers. This opening, which takes place after nearly two years of crisis and at the onset of a fifth wave of the epidemic, is testament to the very strong partnership between Lagardère Travel Retail and ADR. Both partners have worked closely together to achieve their goals and prove that with close collaboration, deep understanding of each other needs and shared values, ambitions can materialize even under the most challenging circumstances.