Lagardère Travel Retail Switzerland Launches World's First Digital Duty Free Vending Machine with Inflyter
Lagardère Travel Retail Switzerland has partnered with Inflyter to introduce a new, innovative automated retail solution offering travelers a fully digital duty free shopping experience that is available 24 hours a day. This custom-designed, digital outlet will generate incremental revenue and transform a high traffic airport zone into a self-service commercial space.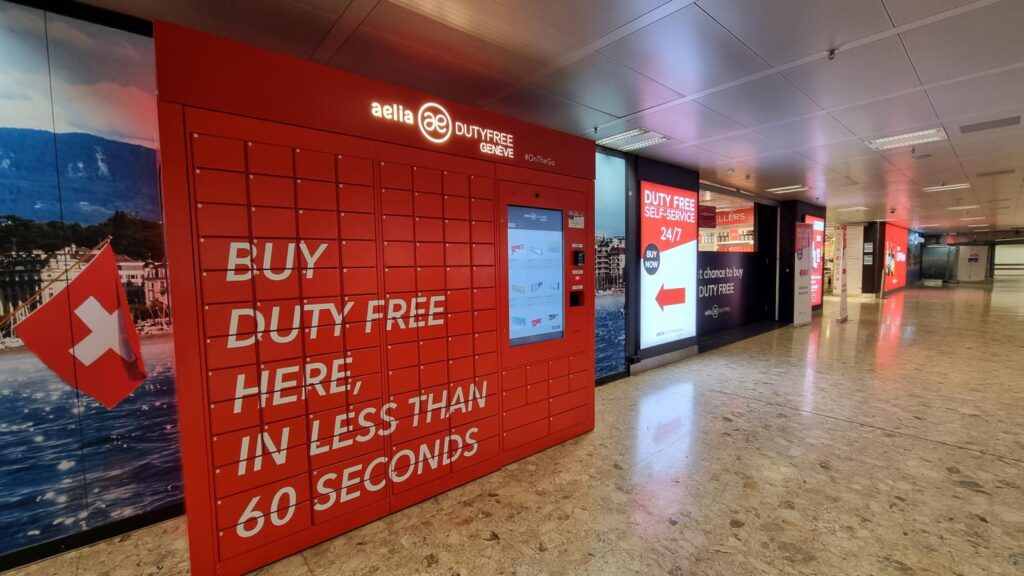 Lagardère Travel Retail Switzerland continue to pioneer the digital transformation of duty free shopping for their customers by unveiling the world's first automated, fully digital, duty free retail machine in partnership with Inflyter. Travelers flying into Geneva Airport can order, pay and collect Duty Free items in under 60 seconds, offering them a fast and convenient way to shop when the Aelia Duty Free store might be closed, and an alternative shopping method for travelers who prefer a fully digital and contactless purchase experience.
The automated retail solution allows travelers to buy directly from an interactive touch-screen menu of the bestselling duty free products, initially starting with tobacco. This digital unit can also cater for the sales of other duty free goods like fragrances, skincare, cosmetics and other duty paid goods (while the selling of alcohol is prohibited in Switzerland).