The Greater Toronto Airports Authority (GTAA) has presented a first-of-its-kind autonomous airfield inspection vehicle at Toronto Pearson International Airport (YYZ).
This solution was developed in collaboration with Honda, Illuminex AI, Genwave Technologies, Cisco and Eagle Aerospace to inspect the perimeter of the airport and alert the GTAA to potential safety or security issues.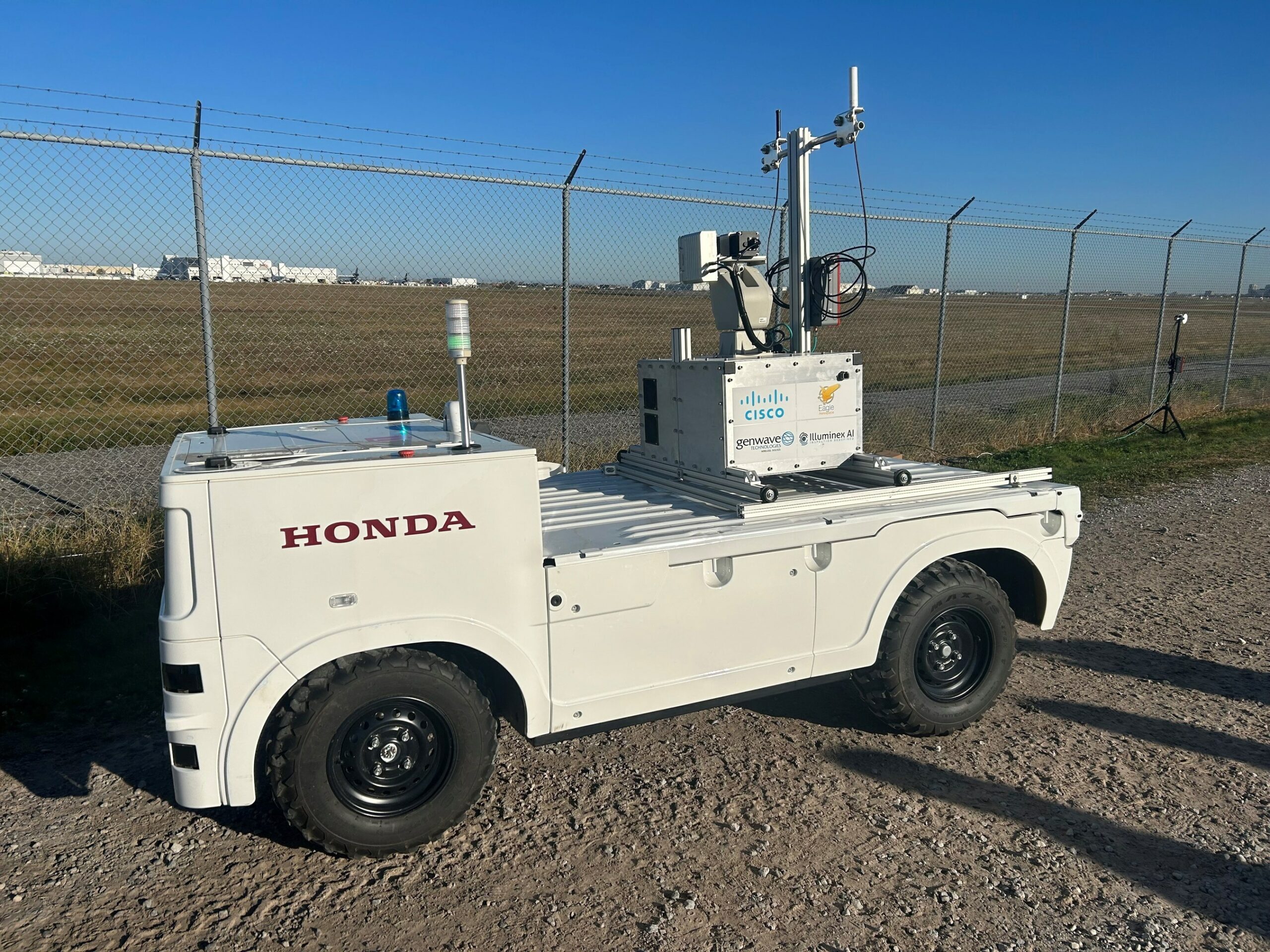 The inspection vehicle aims to enhance the efficiency and accuracy of airfield operations while keeping airport runways, taxiways and security fences safe.
"Toronto Pearson is proud to be a leader when it comes to investing in technology that will enhance the efficiency of our operations. Airports are constantly under pressure to ensure the safety of passengers, airplanes and operations, and we are always working with industry-leading partners to make sure we're investing in a safe and efficient airport for everyone."
This project uses IlluminexAI's inspection solution, which features a range of advanced technologies to carry out real-time, objective and distraction-free assessments.
In addition, Team Eagles'AIROps software enables real-time automated logging of discrepancies to streamline operations.
Meanwhile, Cisco's Wireless Backhaul technology, which has been integrated by Genwave, provides reliable connectivity at high speeds.
This technology operates onboard Honda's fully electric, Autonomous Work Vehicle.