RESERVE Powered by CLEAR Hits Major Milestone of 5 Million Reservations
Passengers around the globe increasingly using free tool that saves them time at airport security & provides a more predictable and seamless travel experience.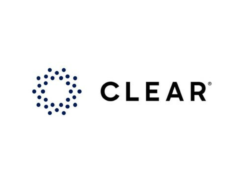 CLEAR (NYSE: YOU), the secure identity company, announced today that its free virtual queuing service, RESERVE powered by CLEAR, has surpassed 5 million reservations, helping passengers save time at airport security across the U.S., Canada, and Europe by empowering them to schedule a dedicated time slot in the airport security line for their party.
Demand for RESERVE powered by CLEAR has increased 179% among passengers over the last six months, and surveyed travelers report that using RESERVE lanes saves them up to 30 minutes per use.
CLEAR CEO, Caryn Seidman-Becker, said:
"5 million reservations and counting shows there is real demand from travelers for a more predictable and seamless experience.
"With a record number of travelers passing through our airports, we are encouraged to see more travelers utilize this tool to save time waiting in line – valuable time that can now be spent with their friends, families or enjoying their travel experience."
To make a reservation with RESERVE powered by CLEAR, travelers must enter their flight details on the dedicated booking site (a list is available here) and enter the number of people in the traveling party to view available reservation times. At the airport, travelers will access a security checkpoint lane designated for RESERVE passengers. After scanning a QR code, travelers can enter the separate security lane. Passengers can reserve a time in any of the RESERVE powered by CLEAR lanes across the U.S. using the Home-to-Gate feature in the free CLEAR app. After downloading the app, users can seamlessly find nearby CLEAR Lanes, gain expedited entry to sports games and entertainment events, and use free features like Home-to-Gate to plan their trip to the airport.
CLEAR debuted RESERVE powered by CLEAR in 2021. As a result of its popularity among consumers and airport operations teams, CLEAR has since expanded RESERVE to 19 airports across North America and Europe in partnership with Copenhagen Optimization. RESERVE is separate from CLEAR's opt-in airport membership called CLEAR Plus.
This article was originally published by CLEAR.