CLEAR and Denver International Airport Extend DEN Reserve to Help Passengers Save Time at Airport Security
Amid the busy summer travel season of 2023, Denver International Airport (DEN) has partnered with CLEAR (NYSE: YOU), the secure identity company, and Copenhagen Optimization to extend the popular DEN Reserve powered by CLEAR program to continue helping passengers save time at airport security.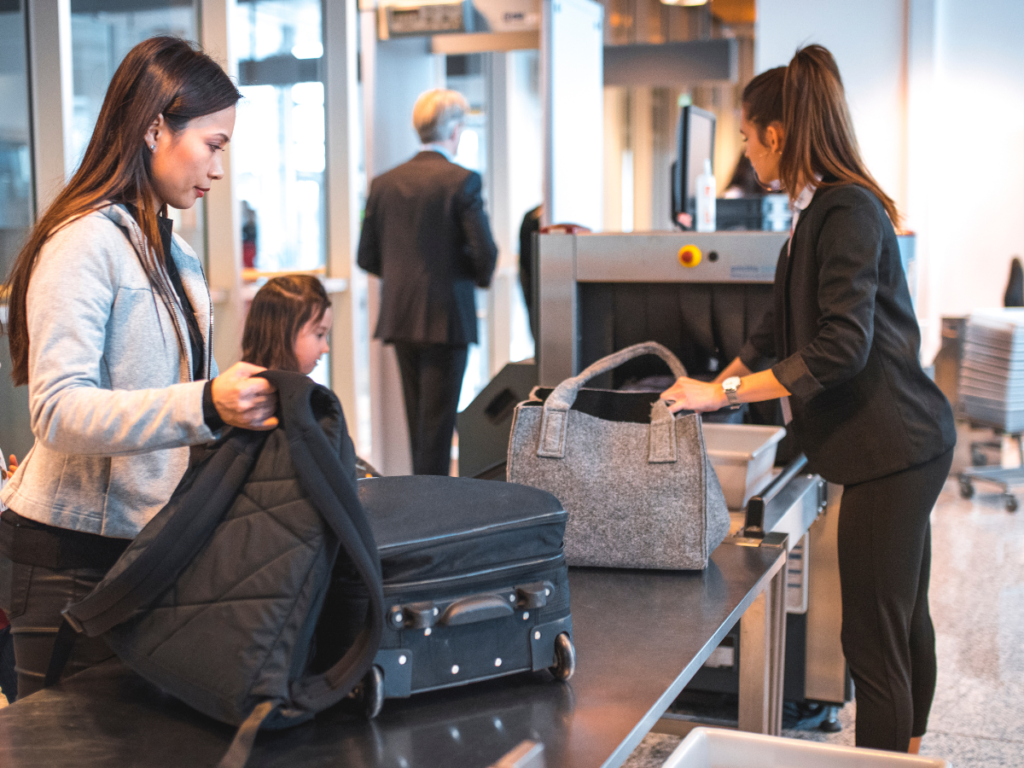 DEN Reserve is a free service that allows all passengers to reserve a dedicated time slot through DEN's Bridge TSA Security Checkpoint for their party – giving them a more predictable and seamless travel experience. For more information about DEN Reserve and to make a reservation as early as three days before a flight, use the free CLEAR app or visit Flydenver.com/DENreserve.
The DEN Reserve pilot launched at the beginning of June. In its first few days at DEN, the program surpassed expectations with nearly 100% of reservation windows booked every day and more than 4,900 bookings. This option has provided relief at the Bridge Security Checkpoint and created a better experience for passengers. DEN joins 17 other airport locations across the U.S., Canada and Europe that offer the appointment-based system.
DEN CEO Phil Washington said:
"We are always looking for innovative and fresh ways to serve our passengers and improve their journey through our airport. Travel demand is exceeding pre-pandemic levels and it is critical we provide a variety of options for passengers to get to their gates efficiently and timely. We're enhancing the Great Hall and building two new security checkpoints, and DEN Reserve is yet another way we're improving the passenger experience."
CLEAR's EVP of Operations, Kasra Moshkani said:
"Travelers can now save even more time by seamlessly reserving their spot in the security line. It's as easy as making a reservation for dinner. CLEAR is committed to making travel safer and easier and DEN has been an incredible partner as we introduce new products that transform the passenger experience together."
Kasper Hounsgaard, Co-CEO & founder of Copenhagen Optimization said:
"DEN RESERVE is an innovation that puts the passenger first, blending technology and operational expertise to bring real benefits to the airport security experience for everyone. We're delighted to be working with our great partners to offer this virtual queuing program just in time for the busiest travel period of 2023."
To make a reservation with DEN Reserve, travelers must enter their flight details and the number of people in their traveling party to view available times. Once they arrive at DEN, travelers should head to the Bridge TSA Security Checkpoint located on the north end of Level 6 in the main terminal. There they will access the security checkpoint lane designated for DEN RESERVE passengers. After scanning a confirmation QR code with staff, travelers can enter the dedicated security lane. DEN Reserve is separate from CLEAR's opt-in airport membership, which is available to DEN passengers traveling from the North and South security checkpoints.
Passengers can reserve a time in any of the RESERVE powered by CLEAR lanes across the U.S. using the Home-to-Gate feature in the free CLEAR app. After downloading the app, users can seamlessly find nearby CLEAR Lanes, gain expedited entry to sports games and entertainment events, and use features like Home-to-Gate to plan their trip to the airport.
For more than a decade, DEN and CLEAR have partnered to provide frictionless and predictable experiences. CLEAR has operated its signature expedited verification lanes at DEN since 2010, and previously in 2022, CLEAR launched a pilot program at DEN that allowed CLEAR members to pre-book checked luggage before arriving at the airport, reducing congestion at terminal ticket counters and saving passengers' time. CLEAR also operates expedited entry lanes during games, concerts, and events at Denver's Coors Field and Ball Arena.
This article was originally published by CLEAR.