Our team at Jewers Doors is super excited to witness the first orbital space flight from UK soil tonight, 9th January 2023.
Working with contractors Willmott Dixon we manufactured and installed two sets of 'Osprey' electrically operated folding doors for the 'Aviation Centre' at Cornwall Airport Newquay at the end of 2021. The Aviation Centre is part of Spaceport Cornwall's Centre for Space Technologies (CST).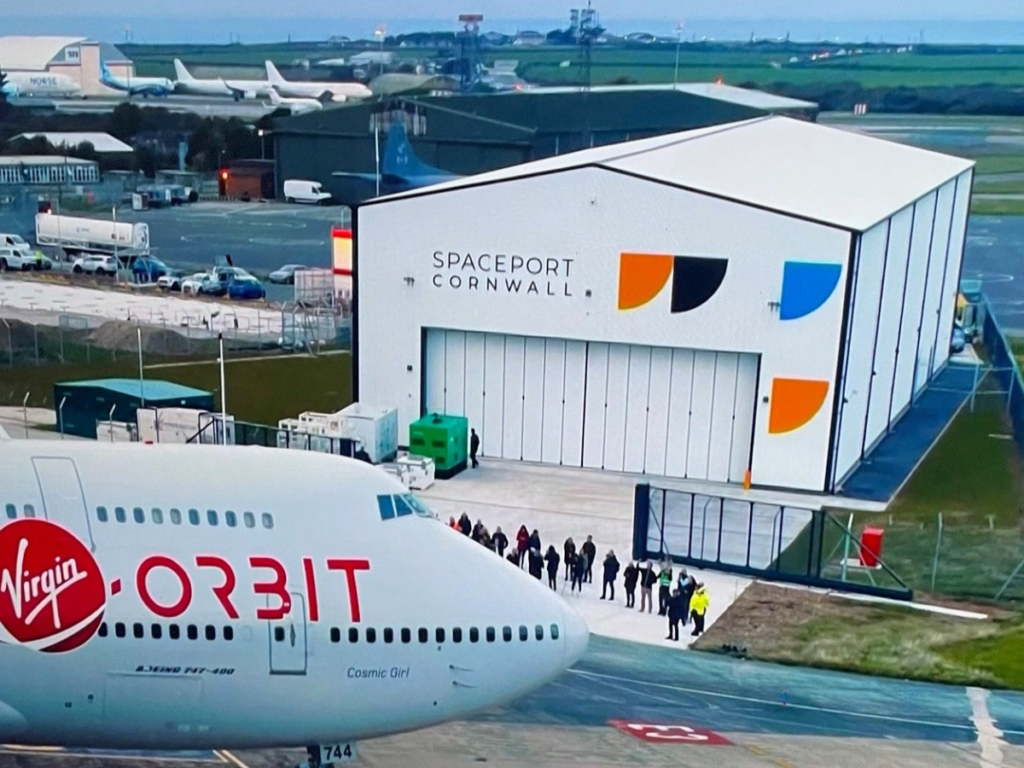 An extremely versatile door from the Phoenix range, Osprey combines robust design with modern appearance to provide the ideal door system for wider span openings. Factory tested for over 250,000 continuous operations, this multi-leaf sliding folding door has been rigorously engineered to provide years of reliable service.
The main door is 16 metres wide by 6 metres high and the rear door is 6 metres wide by 5 metres high.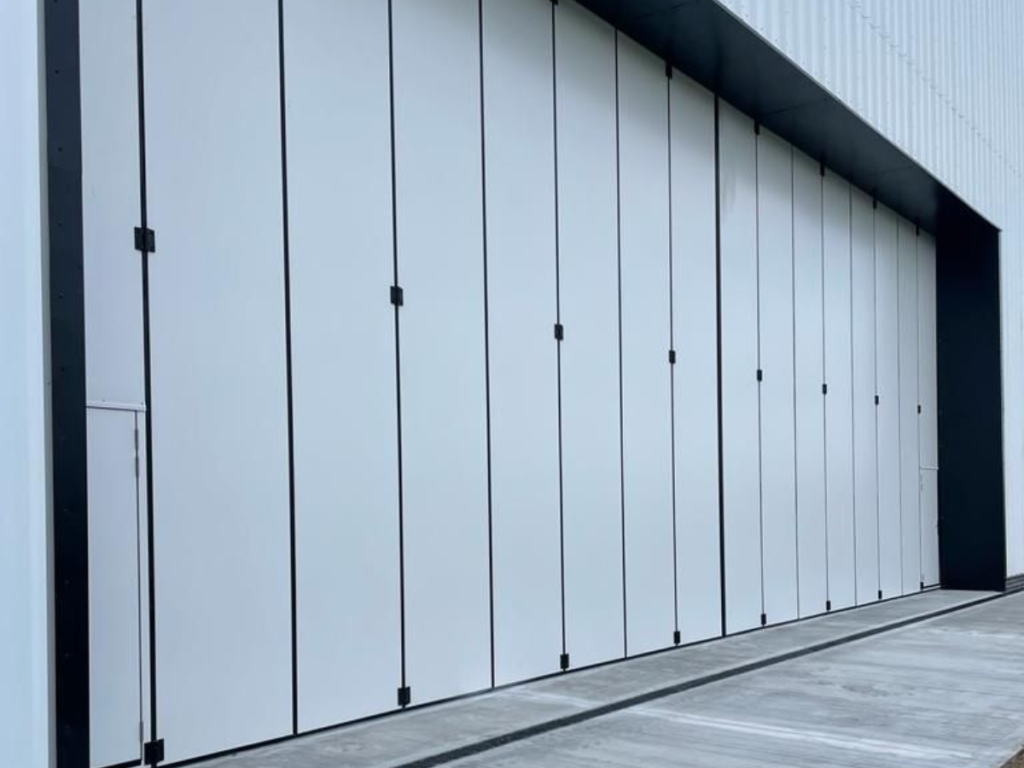 Key Features
Sealed for life, self-lubricating hinges and guides.
Innovative flat panel, single-piece insulated construction.
Weathertight seals for low heat loss – tested in highly exposed locations.
Maximum height 6 metres.
Maximum width 20 metres for powered doors. Unlimited width for manually operated doors.
Power operation available for doors up to 100m2.
Modern equivalent to an accordion folding shutter door.
Fully compliant with BS EN 12453 and BS EN 12604.
Laboratory tested to reduce noise by 25dB.
Soffit or sidewall mounting.
Easy-to-clean galvanised bottom guide track with built-in threshold bar.
Installed easily and simple to maintain.
This article was originally published by Jewers Doors.