Delta Air Lines and Los Angeles World Airports (LAWA) have completed the penultimate phase of the Delta Sky Way at LAX project, opening the west headhouse at Los Angeles International Airport (LAX) Terminal 3, alongside a dedicated check-in area for Delta One customers.
The west headhouse features self-service kiosks to drop bags and print boarding passes, providing customers with an additional entry point to check-in and access security.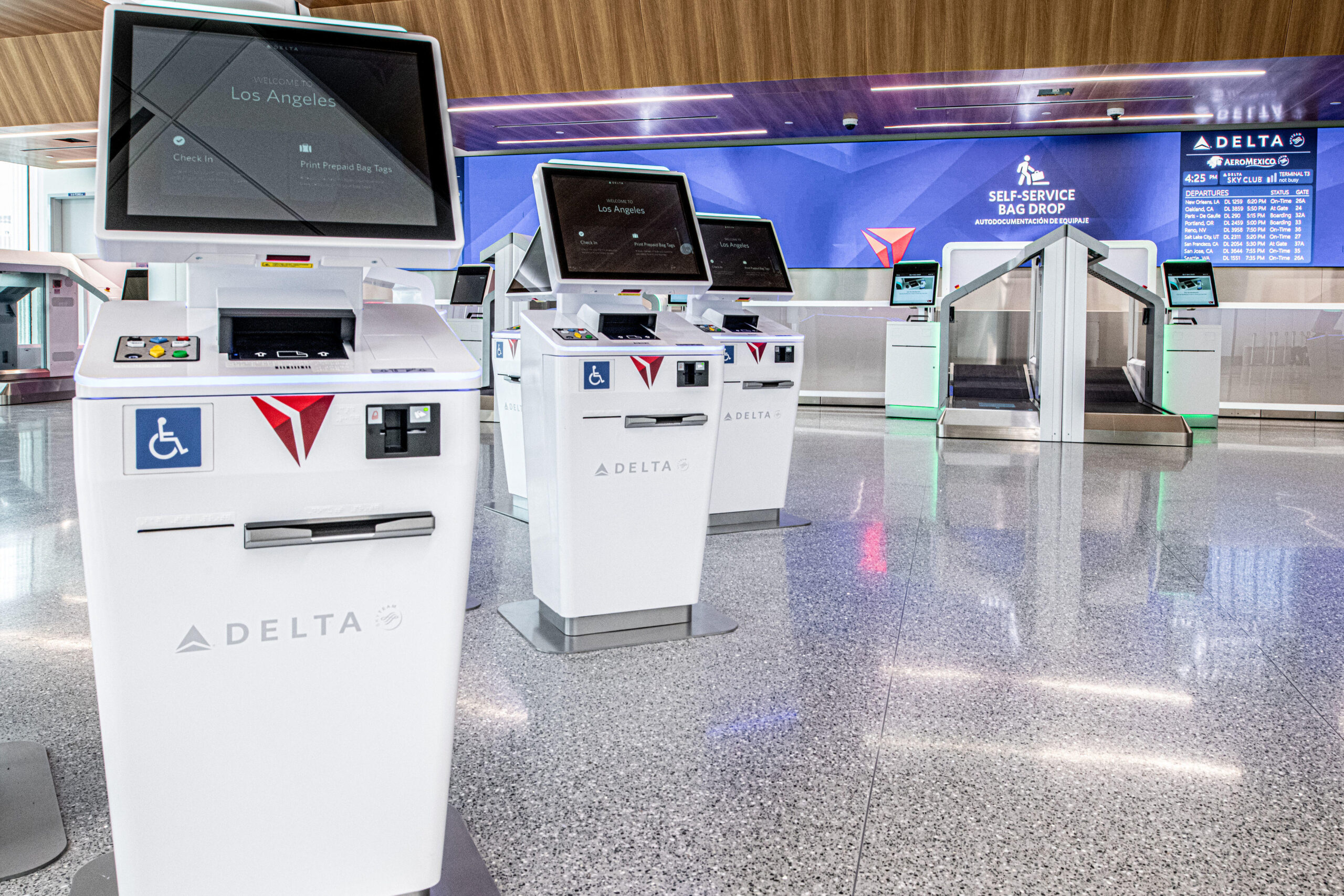 Later this summer, Delta also plans to implement digital ID technology at these checkpoints, which will allow customers to use their biometric data to seamlessly move through the airport.
Scott Santoro, Vice President of Global Sales at Delta said:
"We're building on our position as LAX's leading premium global carrier and achieving yet another infrastructure milestone ahead of schedule – enabling an ever-elevated travel journey for our Los Angeles customers. Now that the summer travel season has officially kicked off, Delta couldn't be more ready to get our customers where they want to go most."
The airline has also opened an exclusive Delta One check-in area on the lower arrivals level of Terminal 3.
This facility features a private TSA screening lane and provides customers with direct access to the Delta Sky Club.
Delta One customers using the new check-in area will be greeted by a team of Elite Service agents, providing refreshing towels and light food and beverage offerings.
Justin Erbacci, Chief Executive Officer, LAWA said:
"I am eager for guests to enjoy Delta's new West Headhouse and Delta One Check-in and ticketing lobby at LAX's Terminal 3, in addition to the entire Delta Sky Way project when it opens later this summer. These projects truly are establishing the new norm of first-rate guest experiences passengers will find across LAX."
Terminal 3 was opened for service last year, featuring a centralised check-in lobby and expanded security checkpoint and baggage claim areas.
Additional recent terminal enhancements include 100 more seats in the Delta Sky Club, the re-opening of the original Terminal 3 passenger tunnel, an enlarged T3 Help Center, and a second connection point to LAX's automated people mover system.
The final milestone of the Delta Sky Way at LAX project will complete the airside connector to the Tom Bradley International Terminal in August 2023 to eliminate the need to bus between terminals.