Denver International Airport (DEN) has developed a new strategic plan to achieve 'Vision 100', which would allow the airport to support 100 million annual passengers within the next 10 years.
Since announcing Vision 100 in 2021, the airport has conducted thorough research and obtained community feedback for its newly launched strategic plan. The plan aims to ensure the airport will have the capacity and infrastructure to support Vision 100 and be able to serve up to 100 million future annual passengers.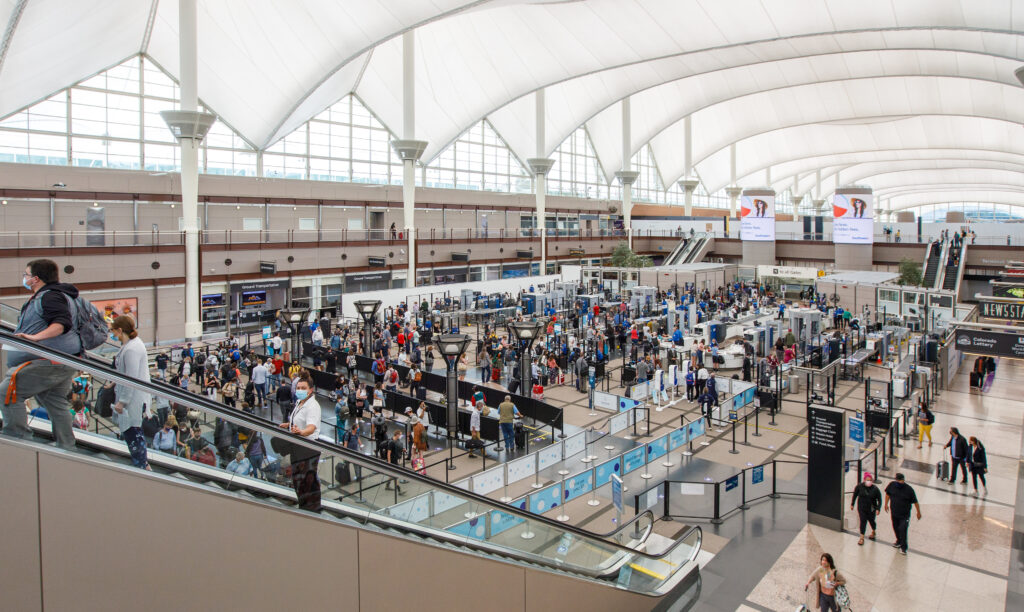 DEN CEO Phil Washington, said:
"We are excited to announce our new strategic plan that is based on the foundations of Vision 100 and will prepare us for the future. DEN is the state's primary economic engine and by developing a plan, tracking our progress, measuring our success and investing in the airport, we can ensure this economic engine will continue to thrive by creating more business, job, and education opportunities while connecting more people across the globe."
The strategic plan will guide the airport's progress over the next three to five years, based on four key pillars:
'Powering People': this pillar aims to create career development opportunities for existing employees, as well as prepare for future employees by training and internships
'Growing Infrastructure': the infrastructure pillar – ensuring the airport has the physical capacity to handle 100 million passengers annually
'Maintaining What We Have': a pillar focusing on maintaining the existing airport facilities, which are currently 27 years old
'Expanding Global Connections': an outreach pillar that aims to promote Denver internationally, both for tourism and business
Each pillar includes specific strategic objectives that DEN aims to achieve over the next three to five years, such as building a Center of Excellence and Equity in Aviation for career opportunities, completing the Great Hall project, and growing the airport's domestic network.
While following this strategic plan to achieve Vision 100, DEN says it intends to prioritise sustainability, with to goal of becoming the 'greenest' airport in the world.