Easyjet Opening Doors to Its First Airport Lounge at London Gatwick Airport
The new jointly branded 'The Gateway by easyJet & No1 Lounges' opens 21 October at London Gatwick to provide customers with an ideal space to work or just relax ahead of their trip
The lounge will provide spaces for all types of travellers, whether they're looking for quiet work zone, a relaxing place to enjoy pre-flight refreshments, or somewhere to keep young travellers entertained
The launch comes as easyJet sees the return of business travel
Packages up to 3 hours are now available to book from just £18.50
easyJet has announced it will open the doors to its first airport lounge in collaboration with No1 Lounges at the North Terminal at London Gatwick Airport where easyJet is the largest airline. Opening on 21 October, the new lounge can be booked in advance through easyJet's exclusive partnership with Holiday Extras, HERE or customers can simply book in on the day of travel. A range of one, two and three hour packages are available with prices starting from just £18.50.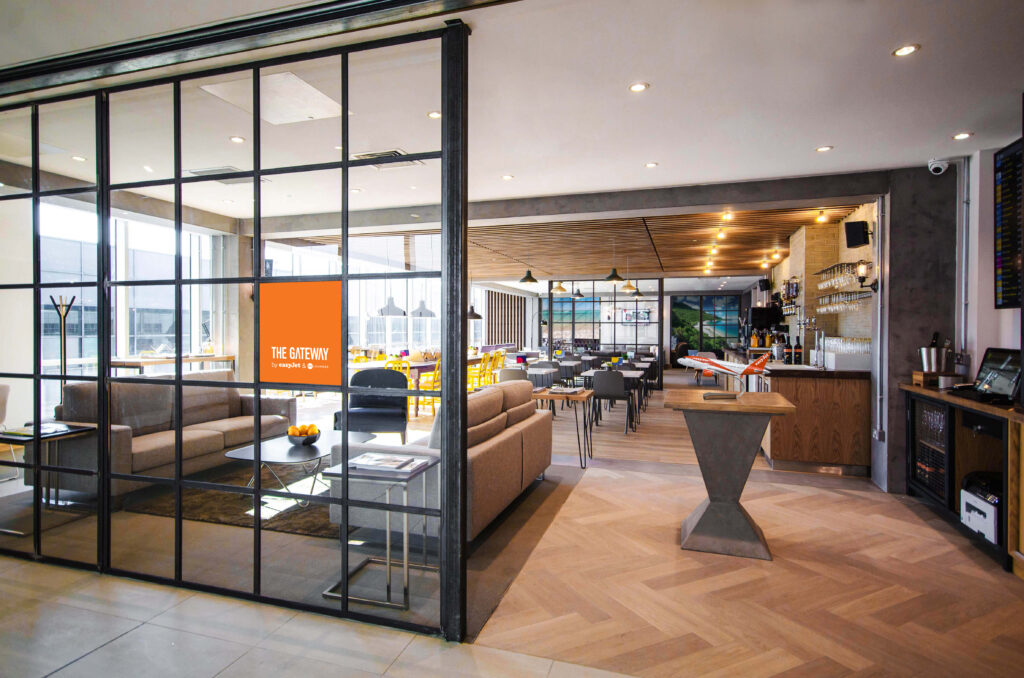 The Gateway will offer passengers comfortable spaces space to eat, drink, work and play before their flight. The Gateway will offer customers a choice of complementary hot and cold menus with a selection of enticing dishes, freshly prepared and served to their tables, alongside a range of self-serve side dishes and hot and cold drinks. Destination-inspired signature dishes, which change every quarter, will be offered for those wishing to get that authentic taste of Europe before they jet-off, as well as the lounge's own signature cocktail list.
An ideal space for work, relaxation or entertainment,  The Gateway provides free Wifi and areas to work with convenient charging points; a choice of dining and lounge soft-seating for relaxing with refreshments,  as well as areas that families can enjoy exploring including the TV den and games room.
The launch comes as the airline reports that business travel is returning to easyJet with corporates attracted by its value, network and approach to sustainability.